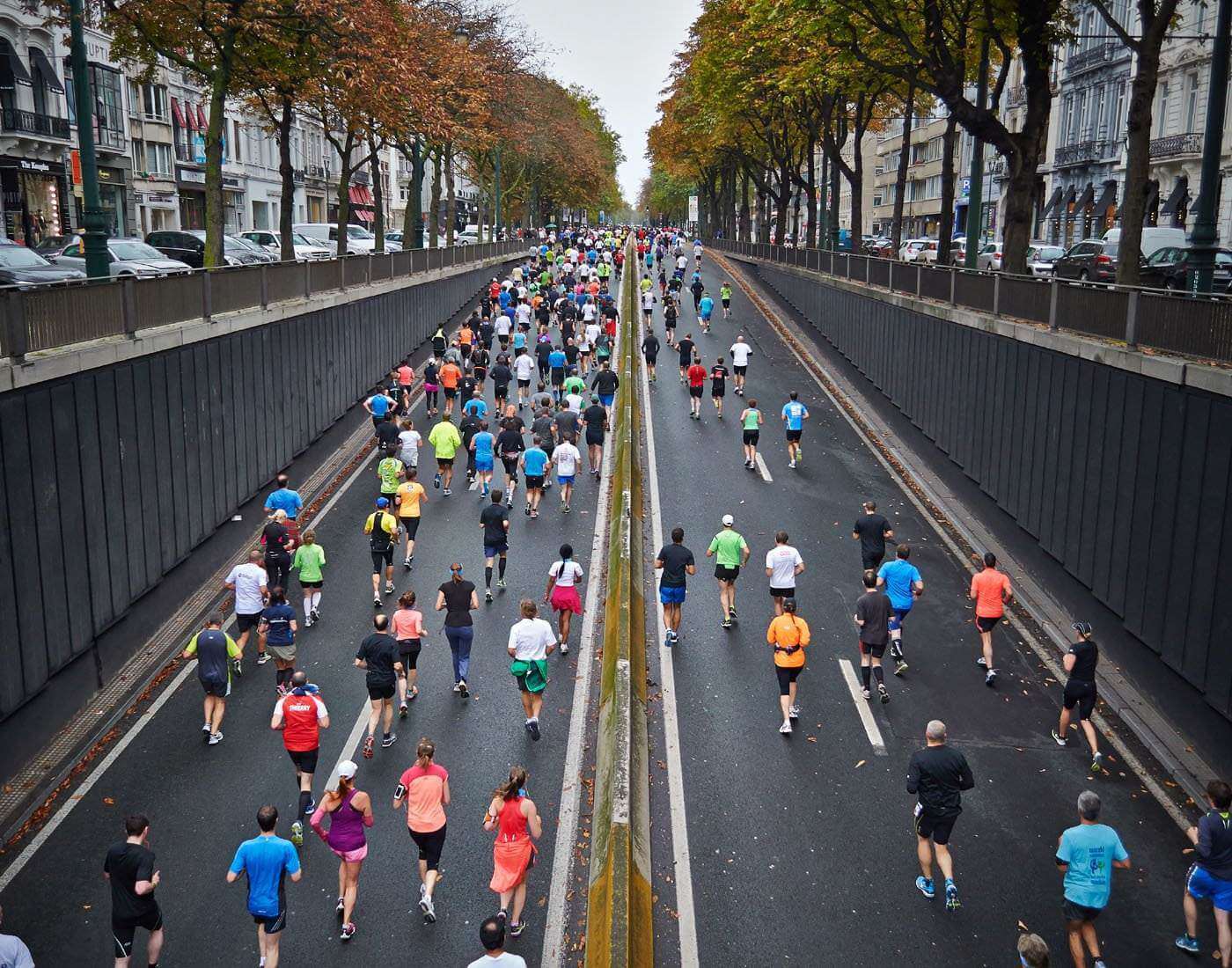 Road Running in athletics consists of long distance running on road courses and involves a large number of runners. The two main events of road running are half-marathon and marathon. These events are popular participation sports including the involvement of top athletes along with hundreds or thousands of amateur runners for whom completing the race is important rather than winning. Marathon was originated in the name of the legendary 26-mile run made by a Greek soldier Pheidippides, from the battle of Marathon to Athens where he reported the victory. The event was included in the First modern Olympics in 1896 over a distance of 40km to celebrate the achievements of Ancient Greece. The distance of 42.195km was standardized in 1921. Because of the steady growth of recreational running in the 1950s, the half marathon was originated as an alternative for marathon races. The event is not part of the Olympics or World Championships but has its own IAAF World Half Marathon Championships since 1992.
To complete the race (whole distance) in the fastest time possible.
Updated On : 02 Aug, 2021
*
We crave for more modifications and accuracy. Help us do that with your valuable
feedback
. No responsibility is taken for the authentication of the data.
What do you think about the above article?