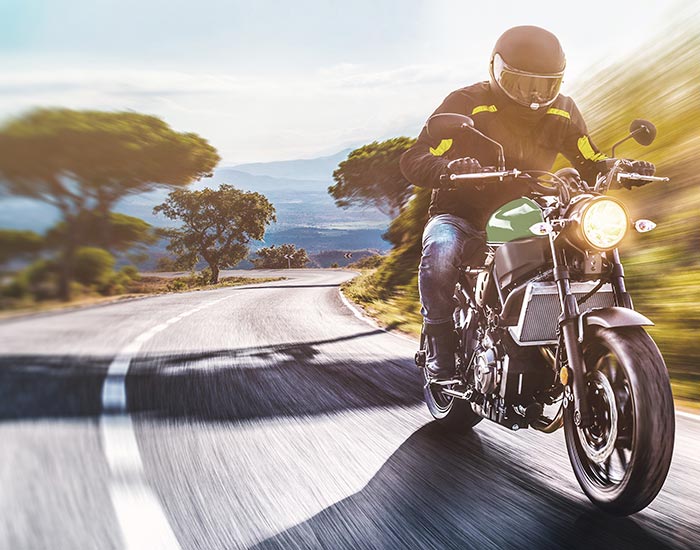 Road Racing is a motor racing sport which takes place on paved closed circuits with both left and right turns. The sport is different from both oval track racing and off-road racing, the former is common in North America and involves turning in one direction only. These races may be held on purpose-built tracks (road courses) or temporary circuits like public roads (street circuits) and closed-off airport runways. The origin of road racing goes back to the 1894 Paris-Rouen race, which saw motorcycles and cars racing side by side. The first Isle of Man TT was held in 1907 but circuit racing didn't start until 1949, when the FIM launched the Road Racing World Championship Grand Prix for 125cc, 250cc, 350cc and 500cc bikes and sidecars. Italian and British riders monopolized the early years, but Australians, Americans and Spanish riders now dominate the sport. Most popular road racing series are Formula One, FIA World Endurance Championship and MotoGP which are almost always conducted on dedicated race tracks like as Suzuka, Monza, Silverstone and Spa-Francorchamps.
Updated On : 02 Aug, 2021
*
We crave for more modifications and accuracy. Help us do that with your valuable
feedback
. No responsibility is taken for the authentication of the data.
What do you think about the above article?