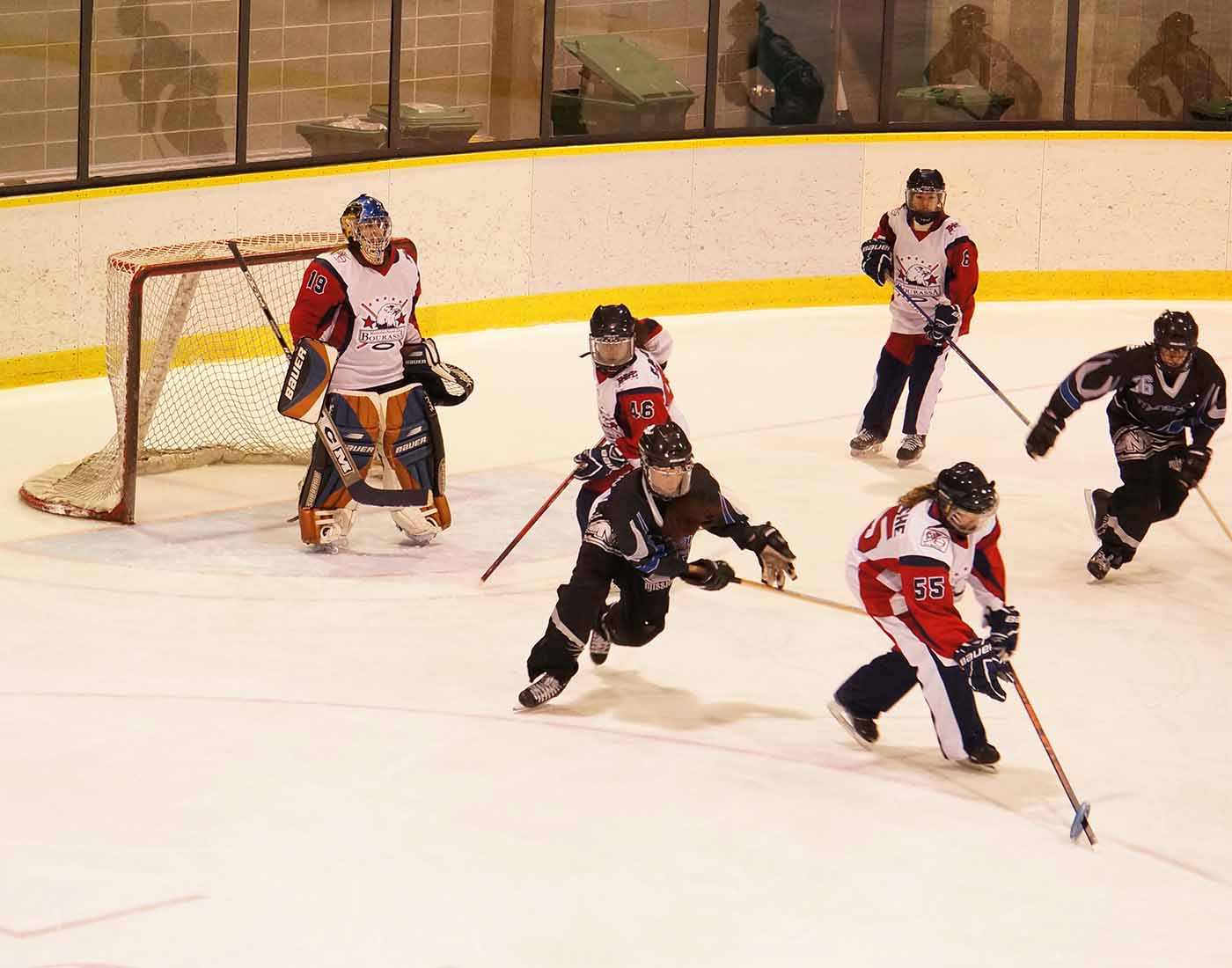 Ringette is a winter team sport that is played on an ice field known as the ice rink. It can be played on both the indoor and outdoor arena. It is also regarded as the fastest team sport played on the ice. The sport has its roots from Canada. 
The game is played with two equipment; a stick and a rubber pneumatic ring, which is required to hit inside the net to make a valid goal. Men, women or both play the sport in a mixed team.
Ringette is a team sport in which six players from each team participates. The players have to score goals by aiming the blue ring inside the opposing team's net placed at the end of the rink. 
The stick used in the game is a straight one, and the object is a rubber ring. It's a non-contact sport where intentionally injuring and hurting other players is completely prohibited.