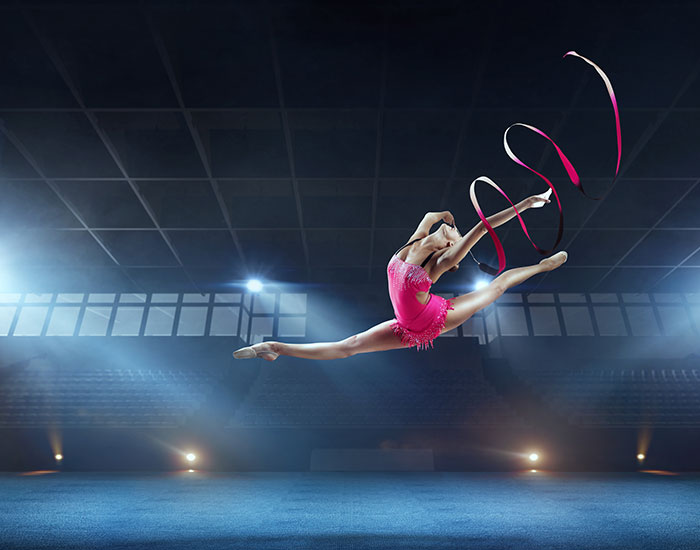 Rhythmic Gymnastics is one of the gymnastics' disciplines in which gymnasts perform gracefully choreographed routines to music while working with different types of apparatus like a ball, hoop, club, rope and ribbon or freehand (no apparatus). It is typically a women's sport, although men's groups also started practicing the sport especially in Japan as well as in other countries. The credit for the sport's origination goes to Jean-Georges Noverre, Francois Delsarte and Rudolf Bode who all thought that one must use dance to express oneself as well as exercise various body parts. As a competitive sport, it was evolved in the 1920s in the Soviet Union. However, the discipline gained recognition by FIG in 1961 after which the first world championship took place in 1963 in Budapest. It was included in Olympic Games in 1984.
Updated On : 02 Aug, 2021
*
We crave for more modifications and accuracy. Help us do that with your valuable
feedback
. No responsibility is taken for the authentication of the data.
What do you think about the above article?