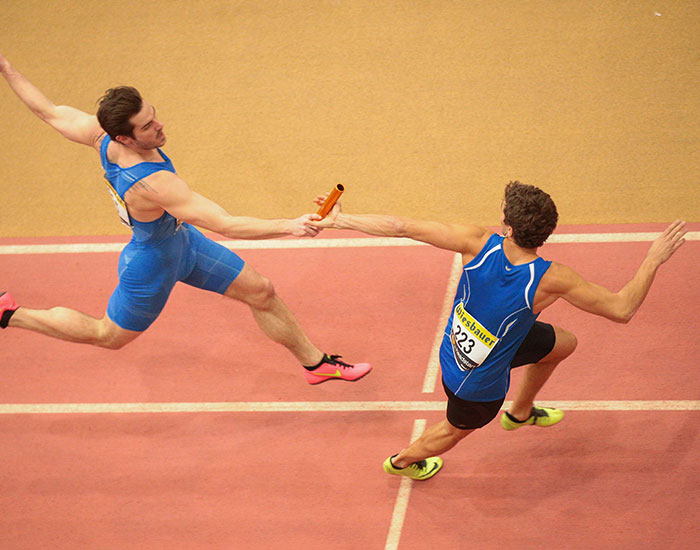 Relays are athletic events in which members of a team take turns in running down the track and passing a baton carried during the run to the teammate. The standard relay events are 4 x 100m and 4 x 400m relays. However, 4 x 200m, 4 x 800m and 4 x 1600m relay events also exist but are rarer. The concept of relays was originated in Ancient Greece where a message stick was delivered via a series of couriers. The first modern relay races were organized by the New York fire service in the 1880s as the charity races in which red pennants were passed on instead of a baton. 4 x 100m and 4 x 400m relay events are part of the summer Olympics since 1912.
Updated On : 02 Aug, 2021
*
We crave for more modifications and accuracy. Help us do that with your valuable
feedback
. No responsibility is taken for the authentication of the data.
What do you think about the above article?