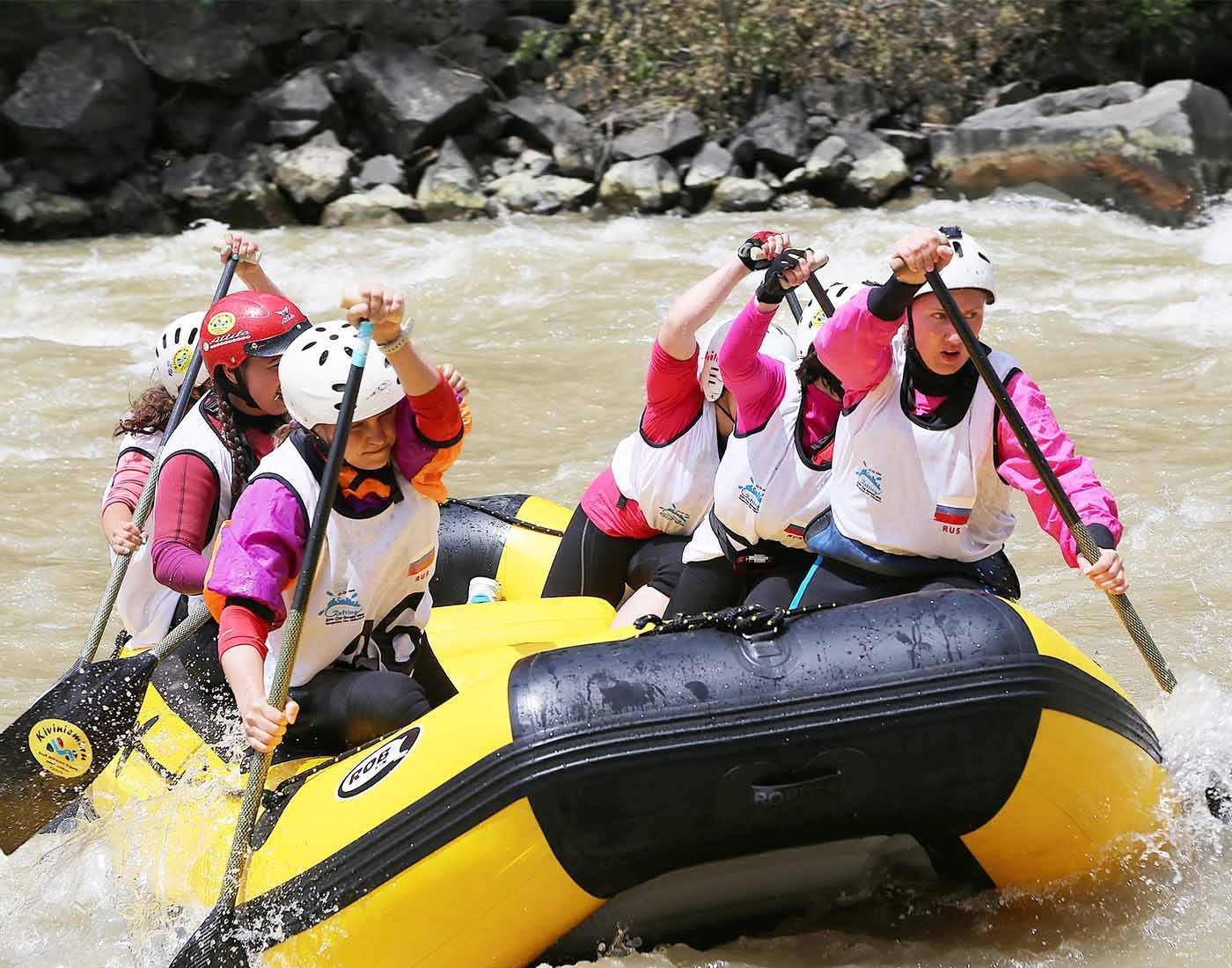 Rafting is an adventurous sport which involves the rider to navigate the route of the river with an inflatable raft through several levels of difficulty, depending upon the state of the river. It is all about competition, fun and nonstop thrills. 
It usually involves inflatable rafts of various sizes, designed for more than two people. Many rafts have the capacity and buoyancy to carry equipment on extended journeys. Rafting also carries some risk and required high technical skills and immense teamwork to enjoy the ride. The adventure sport has become popular during the 1950s, which evolved the individual paddling raft. Paddles and ores are the principal means of propulsion for rafting.  
The rafts are typically made with advanced nylon or Kevlar infused plastics like PVC or urethane. They come in various sizes and varieties with specific river condition. 
The International Rafting Federation is the highest governing body for the sport which conducts competitions and is also responsible for popularizing the sport. The World Rafting Championship is the highest level of competition, conducted for rafting in which races are conducted in the open category for riders of different age groups, for both men and women.
The objective is to navigate downstream rivers rapids using an inflated raft. It's considered an extreme sport which is highly challenging and risky and requires a lot of technical skills and teamwork. The races are conducted on river courses. Usually, sprint and slalom events are conducted for rafting.
Sprints are conducted either in the individual format or head-to-head format. In the Head-to-head format, the riders have to move through the easiest route. In the slalom race, the course consists of typical turns and riders have to navigate around them.