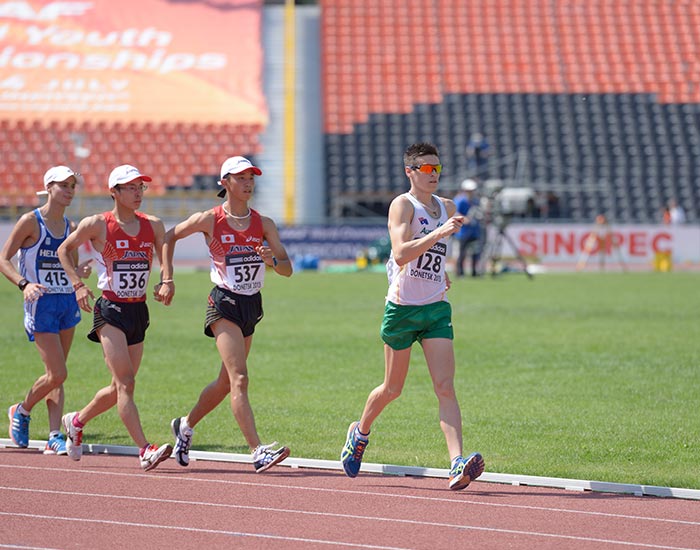 Race Walking is an athletic event of foot race which is claimed to be harder than running and is a test of an athlete's concentration and endurance. These events typically take place either on roads or running tracks and vary from 3000m to 100km. The most common events are 20km for men and women both, 50km for men only and 10km for junior athletes. The sport dated back to 17th and 18th century but became popular in the 19th century when a long-distance walking event known as "pedestrianism" was emerged from the British culture. Race walk first appeared at the Olympics in 1904 with a half-mile racing event, but the modern event of 50km is a part of Olympics since 1932 and 20km event since 1956 for men. Women first competed at the 1992 Olympics over a 10km distance but stepped up to 20km in 2000.
Updated On : 02 Aug, 2021
*
We crave for more modifications and accuracy. Help us do that with your valuable
feedback
. No responsibility is taken for the authentication of the data.
What do you think about the above article?