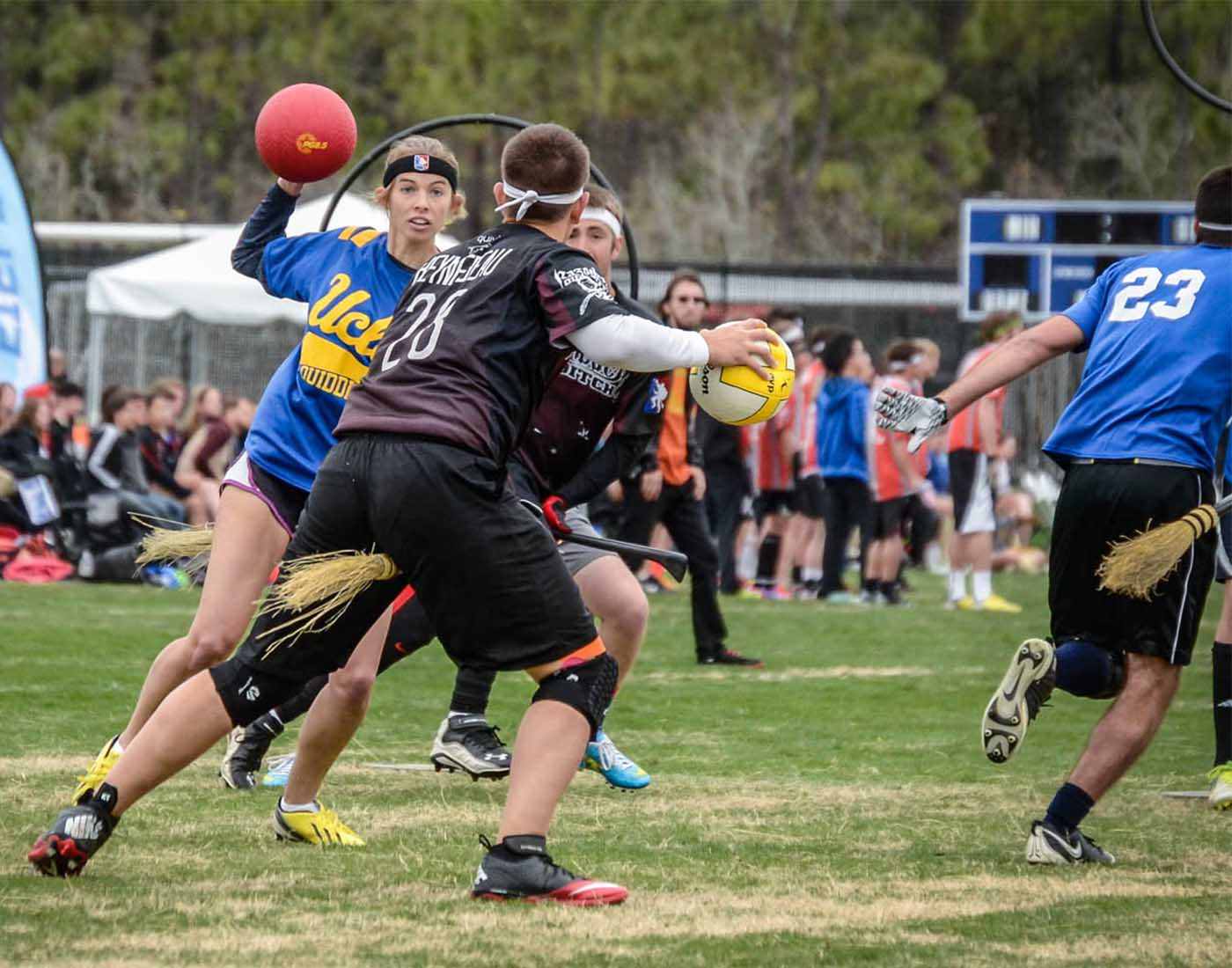 Quidditch is a sport that has arrived from Harry Potter's world. It was based on J.K. Rowling's series of Harry Potter. Earlier, it was a fictional game, but today it is played in real life all around the world. According to the ancient myths, Quidditch was played by witches and wizards. It is also regarded as Muggle Quidditch.
In the Harry Potter Universe, the game includes flying broomsticks as well as magical balls and heigh hoops, used differently. Quidditch is a full-contact sport which is played on a hockey rink-sized pitch, including equipment such as Quaffle, Bludgers, Snitch, Brooms and Hoops. Today, the sport is governed by the International Quidditch Association (IQA). 
Quidditch is a team sport where each team consists of 7 players along with an extra player. The primary objective of the players is to score more points than the opposite team. 
Each team has one Seeker, along with one Keeper, two Beaters and 3 Chasers. 
Points are scored whenever a team scores a goal by placing the quaffle into the opponent's hoop with which it earns 10 points. If any team member captures the Golden Snitch, then that team is awarded 30 points, immediately winning the match.