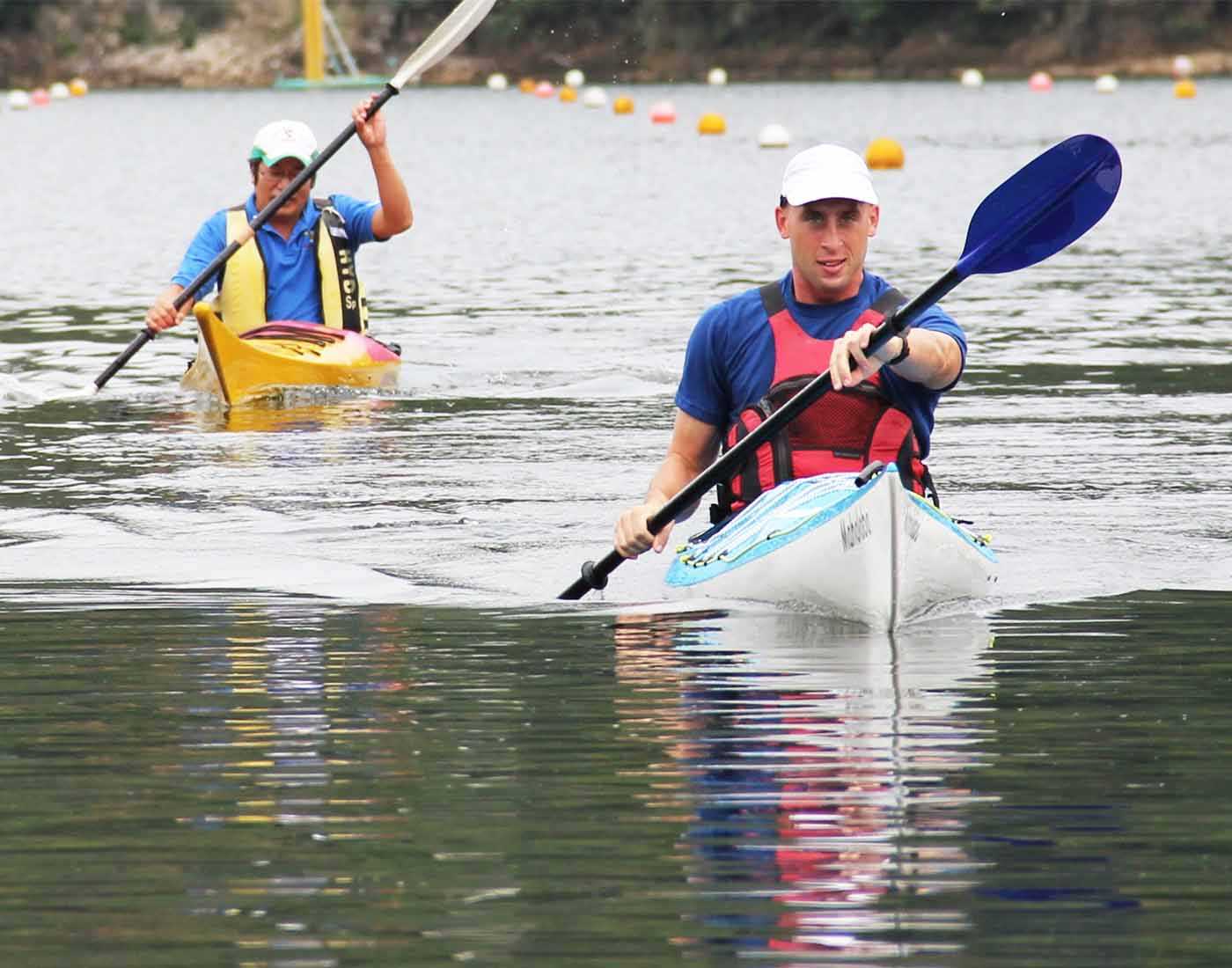 Quadrathlon is an abiding sport that includes four individual events: swimming, kayaking, cycling and running. The World Quadrathlon Federation is the highest governing body for quadrathlon. The sport demands lots of training as the events are incredibly intense. 
The distance range, time duration, and events depend on the organizing body. Swimming and kayaking sports are replaced by cross country skiing and snowshoeing during winter. Swimming is generally performed in open water, where the distance varies from 750 meters to 4 km. 
The kayaking event ranges from 4 km to 20 km. Kayaking is performed on various water sources such as canals, rivers or in a shallow lake. The cycling event is performed on the road within a distance from 20 km to 100 km, whereas the distance for running event varies from 5 km to 21 km. Cycling and kayaking event's order is interchangeable in a quadrathlon competition.
Quadrathlon is a tough, enduring sport which consists of swimming followed by running, and kayaking or cycling at the end (kayaking and cycling events are interchangeable). The objective of each athlete is to finish the events in the least duration. The sport can be performed individually or in teams. Quadrathlon is usually conducted with various distance ranges. The standard norms, according to which the athletes compete are as follows -
Quadrathlon Sprint Distances - 0.75 km swimming, 4 km kayaking, 20 km cycling and 5 km running
Quadrathlon Middle Distances - 1.5 km swimming, 8 km kayaking, 40 km cycling and 10 km running
Quadrathlon Long Distances - 4 km swimming, 20 km kayaking, 100 km cycling and 21 km running