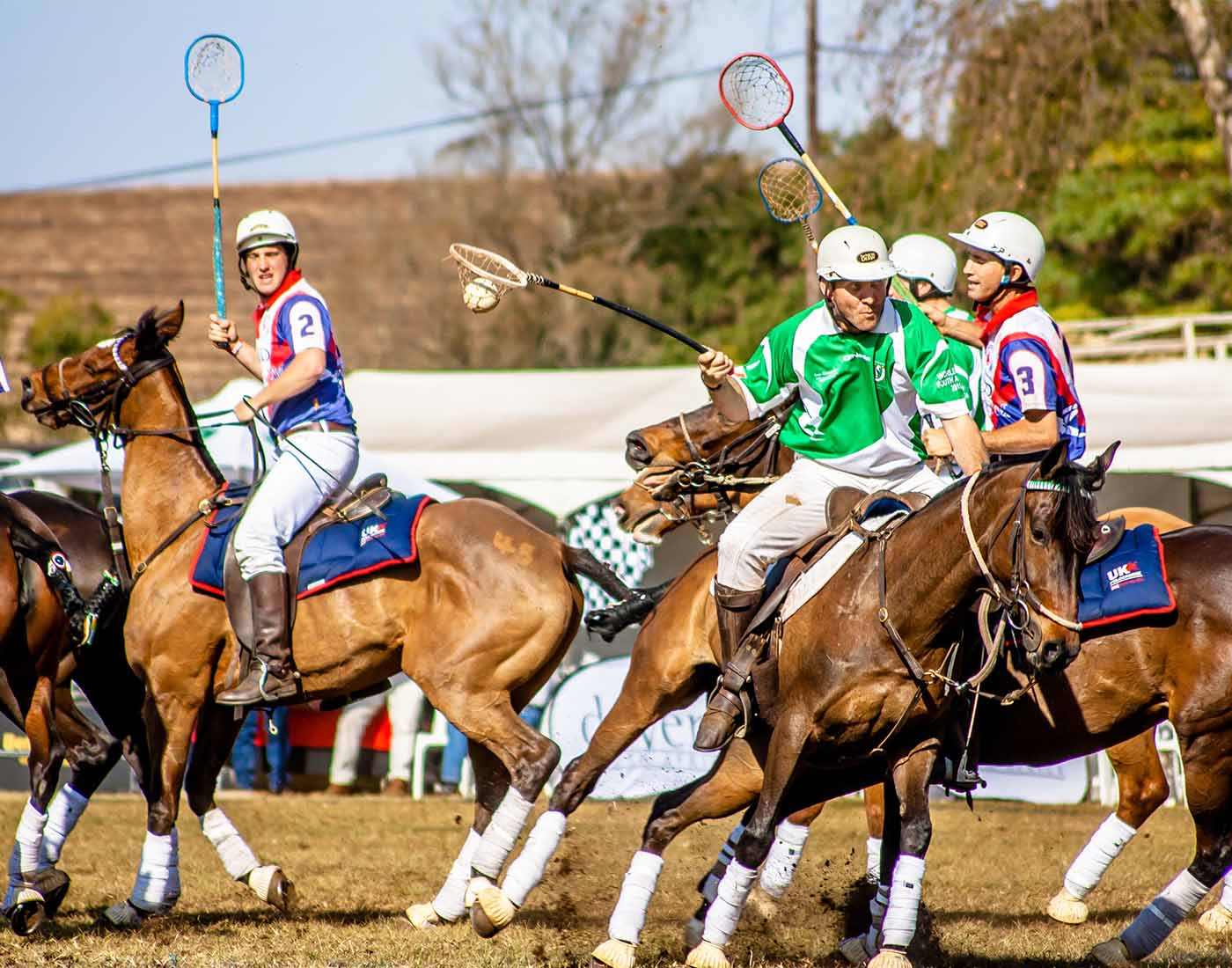 Polocrosse is a team sport which combines the regular Polo with a combination of lacrosse and netball. The sport is played by riding a horse on a dirt or grass field. The players required a lacrosse stick or racquet with a net head. This stick helps in carrying, catching or passing the ball. 
The most prestigious international championship of polocrosse is the Polocrosse World Cup which is organized in every four years since 2003. The International Polocrosse Council (IPC) is the governing body for the Polocrosse events.
The aim is to gather maximum points by striking the rubber ball inside the goalpost of the opposing team. At the end of the match, the team with a maximum number of goal-strikes wins. While achieving this, the player's should stay outside a semicircle, marked on the centre of the post with a diameter of 10 m.