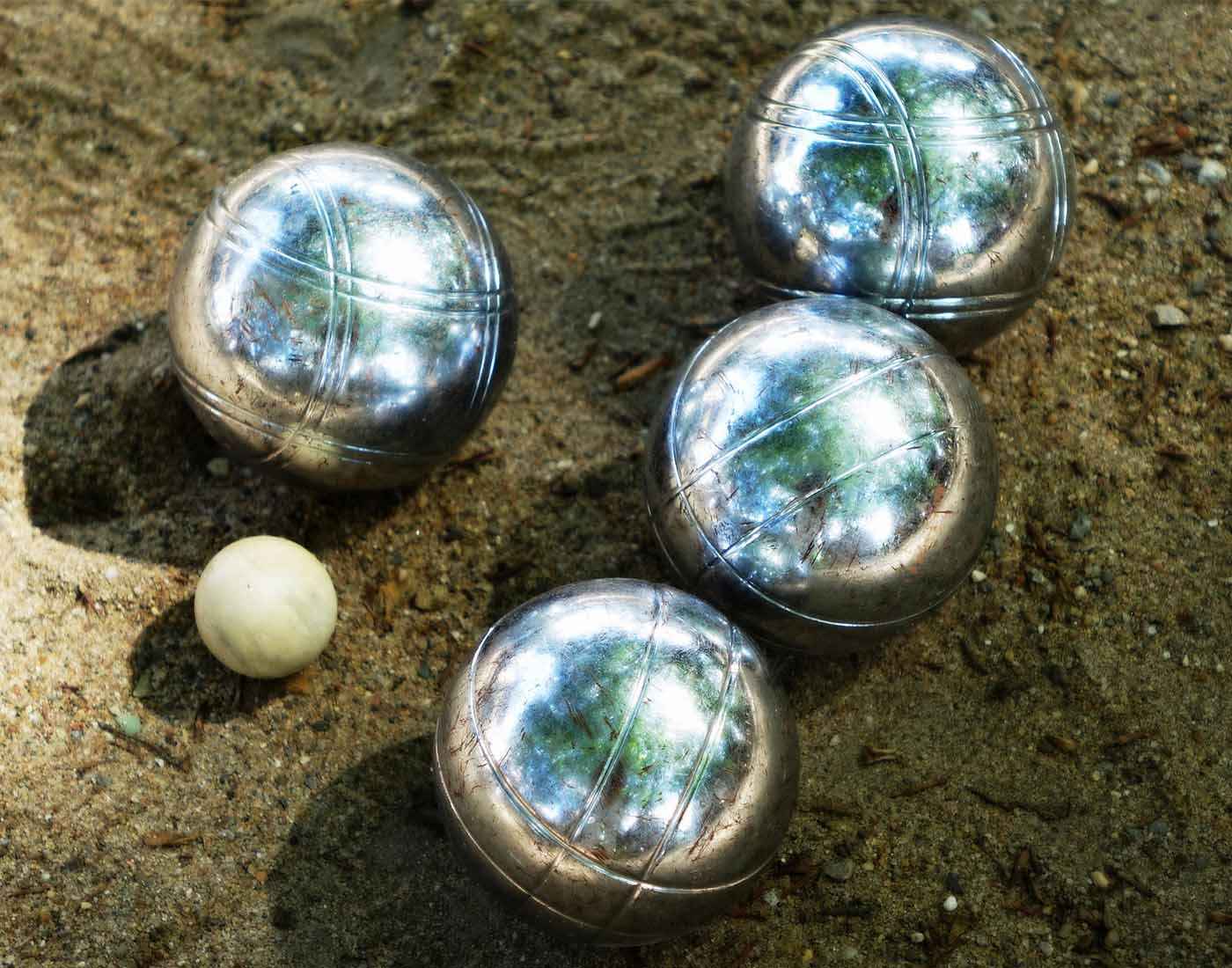 Pétanque is a variant of boules sports which involves various bowls and bocce where the participants throw heavy balls towards the targeted small ball. The game is usually played on hard dirt ground or gravel. 
The sport can be easily played in any area such as parks, grounds or on a specialized facility known as the Boulodromes. The sport is usually played with metallic balls. 
The sport of Pétanque emerged in the early 19th century in France. The word Pétanque means "
fixed feet
" or "
feet planted
".
The objective of the sport is to throw the heavy metal balls with an arched back-spin which enables the players to land their ball closer to the cochonnet, i.e. the small object ball. 
The player whose attempt of aiming the ball lies closer to the target ball wins the match. The players can also hit the opponent's boules to move them away from the target ball. While performing the throw, the participants are bound to stand inside a predefined circle on the ground.