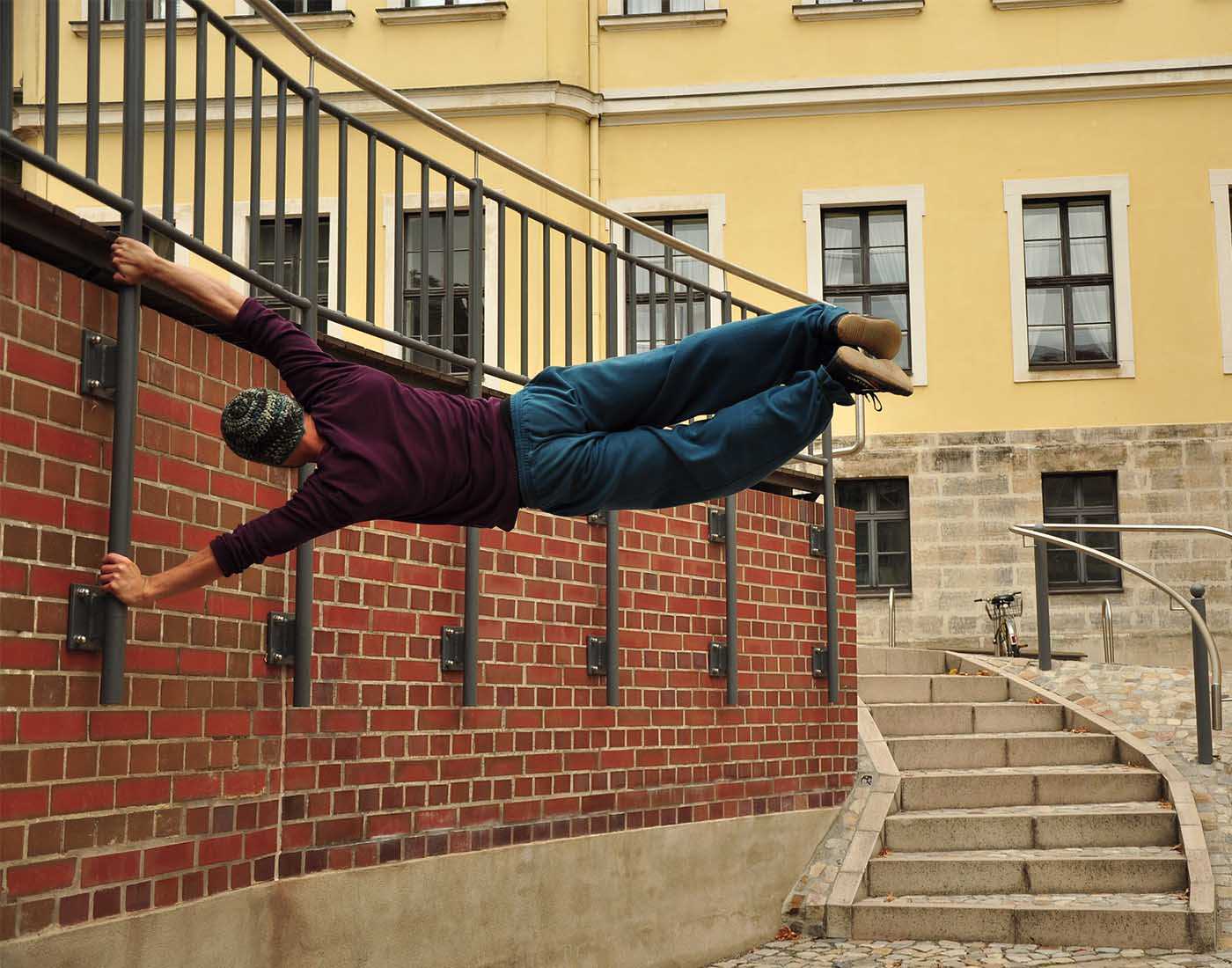 Parkour is also known as Art du Deplacement. In this sport, the participants move freely over and through any terrain; running, jumping, climbing and performing the quadrupedal movements. 
Parkour was initially developed in France, Europe by Raymond Belle and further developed by his son David Belle. 
Parkour involves seeing one's environment in a new way and imaging the potential for navigating it by moving around, across, through, over and under different features and object. Since Parkour has been developed through military training; it involves some aspects of non-combative martial art.
The practitioners aim to reach from one point to another in a complex environment, without the help of any assistive equipment (torch, ropes, sticks, etc.) in the most efficient and fastest manner.
Parkour includes various physical activities such as running, freerunning, climbing, swinging, vaulting, jumping, plyometrics, rolling, crawling other movements adopted by the players following the situation. Parkour can either be practised alone or with others and is usually carried out in urban spaces.