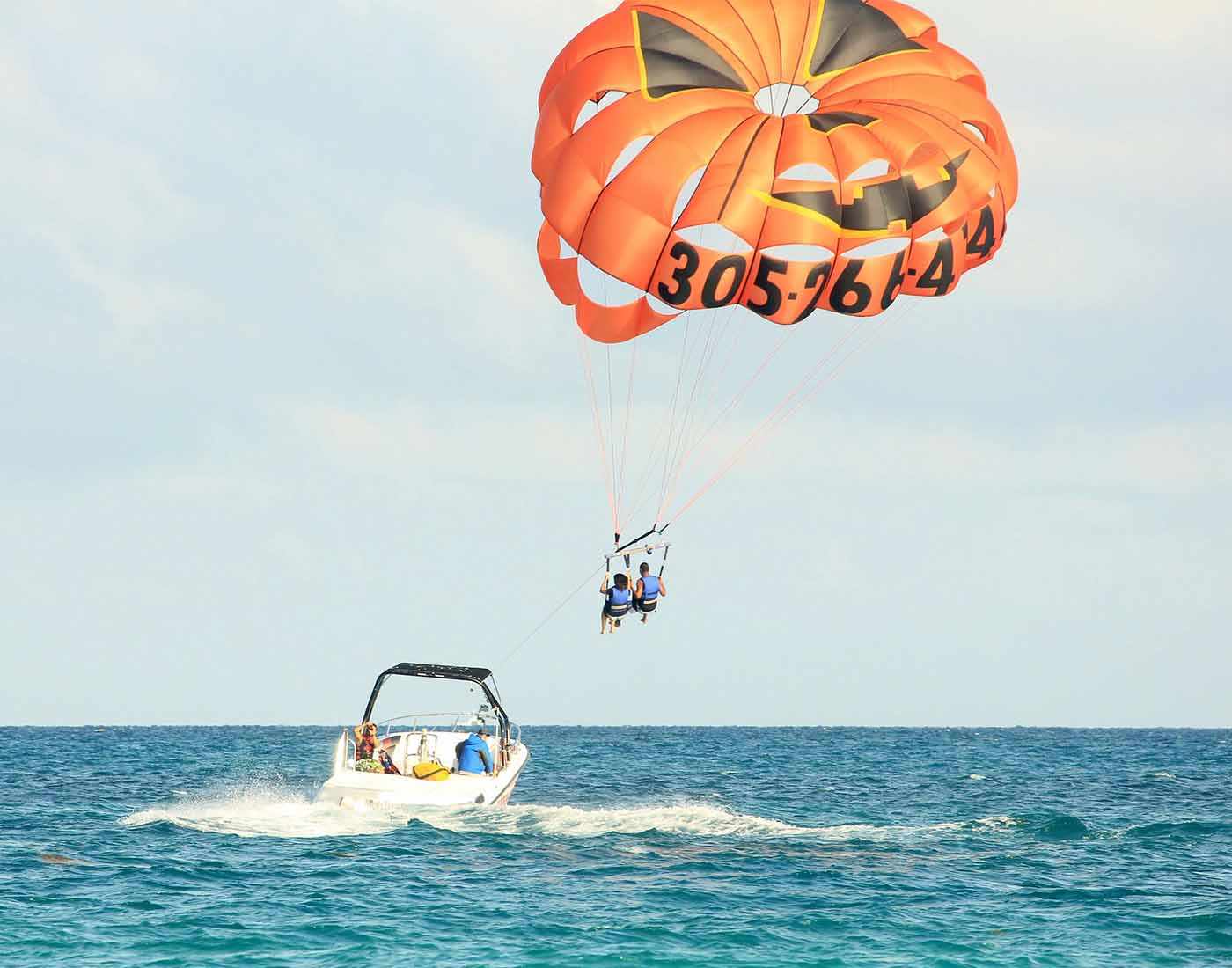 Parasailing is a popular aero sport that involves the thrill of flying high like a bird. It is a recreational activity turned into a sport in which the participant is tied with a canopy wing also known as a parasail wing. Parasailing is also regarded as parascending and parakiting.
This wing is then toed by a vehicle allowing the participant to stay above the ground. This usually moves behind a car, truck or by a boat.
During parasailing, the harness of the wing is attached to the parasail with a specialized tow rope. Around two or three people together can sail behind a powerful boat at the same time.
In parasailing, the participants focus on balancing themselves while being towed behind a vehicle with a canopy wing. There's always a vehicle that carries the participant by towing him/her. 
The participants usually referred to as the parascender, has very limited control over the movement of the parachute. The sport is full of adventure, thrills. The commercial parasailing sports are popular worldwide where the driver releases the low rope of the parasailers in such a way that they fall on a specific target area. 
The more accurately the parasailors land on the target area, the more scores they gain. The parasailor with maximum scores at the end wins the event.