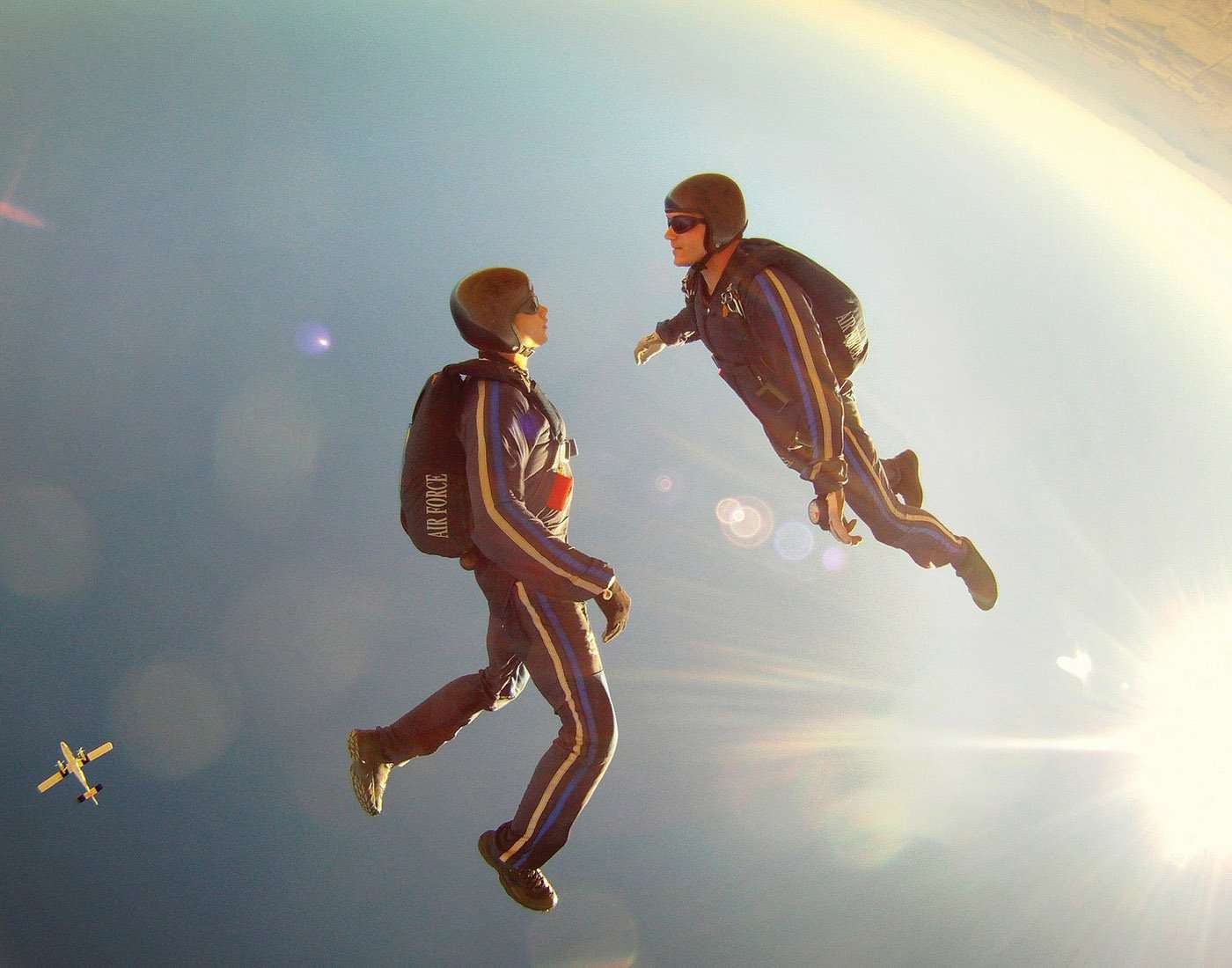 Skydiving, widely known as parachuting, is an extreme sport which is an act of transiting from a high point in the sky to Earth with the aid of gravity and involving a control of speed during the descent by using a parachute. In this sport, skydivers launch themselves into thin air from a great height, usually from an airplane, they go into free fall for a period of time before opening a parachute to enable them to land in a drop zone at a safe speed. It is usually a recreational sport but experienced skydivers take part in competitions organized by the Fédération Aéronautique Internationale (FAI), the global governing body of the sport or by other national federations. The first ever parachute jump was performed by Andre-Jacques Garnerin on 22nd October 1797 in Paris from the altitude of some 600m. The first intentional freefall jump was performed by Leslie Irvin on 28 April 1919 in Ohio. FAI approved the first parachuting records in 1951 and organized the first world parachuting championships in the same year in Yugoslavia.
To jump out of an airplane at a certain altitude and perform the acrobatic movements in free fall before landing on the ground.
Updated On : 02 Aug, 2021
*
We crave for more modifications and accuracy. Help us do that with your valuable
feedback
. No responsibility is taken for the authentication of the data.
What do you think about the above article?