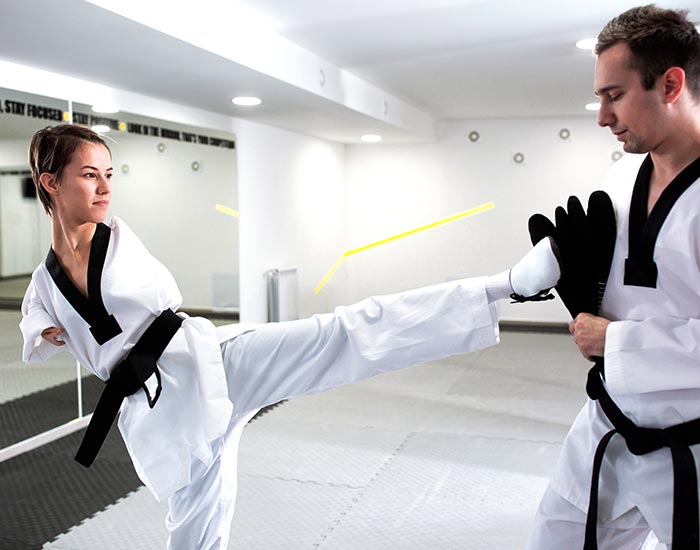 Para taekwondo is a variation of the sports Taekwondo which is a Korean martial art that is practiced in more than 200 countries all around the world. The sport has been introduced for the athletes with disability. The term Para- taekwondo refers to special type of sport that incorporates rules for conducting fair competitions among the athletes with impairments. The International Taekwondo Federation is the official governing body that organizes the world level competitions of Para-Taekwondo and similarly looks after all the rules and regulation of the same as per the said norms and the sport is going to be inducted in Paralympics from 2020.
To score more points than the opponent.
Updated On : 02 Aug, 2021
*
We crave for more modifications and accuracy. Help us do that with your valuable
feedback
. No responsibility is taken for the authentication of the data.
What do you think about the above article?