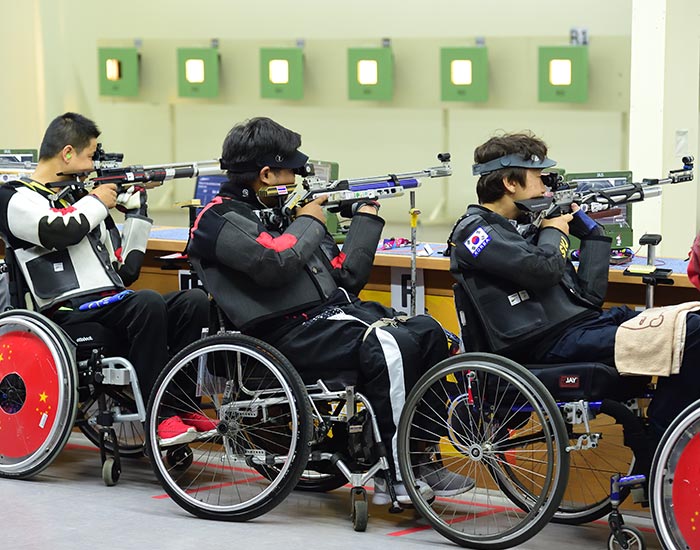 The sport shooting deals with the precision, accuracy and control of an athlete over the target. In Para-Shooting sport the athletes with physical impairments participate in rifle and pistol events. It is a target oriented sport, the athletes use focus, determination and controlled breathing to control and reduce their heart rates to improve their stability which leads to them to perform high. The sport requires a great amount of power and emotional control for having steady hands as well as the mind while delivering a sequence of shots.
Shooting has been the part of Paralympics programme since the 1976 Toronto Paralympics and is currently practiced in more than 65 nations all around the world. The IPC is the official governing body of the sport and follows the rules and regulations of International Shooting Sport Federation (ISSF) in combination with its own World Shooting Para Sport Technical Rules and Regulations.
The objective of Para-Shooting sport is to score more points than the opponent by hitting in the "bull's eye" as much as possible.
Updated On : 02 Aug, 2021
*
We crave for more modifications and accuracy. Help us do that with your valuable
feedback
. No responsibility is taken for the authentication of the data.
What do you think about the above article?