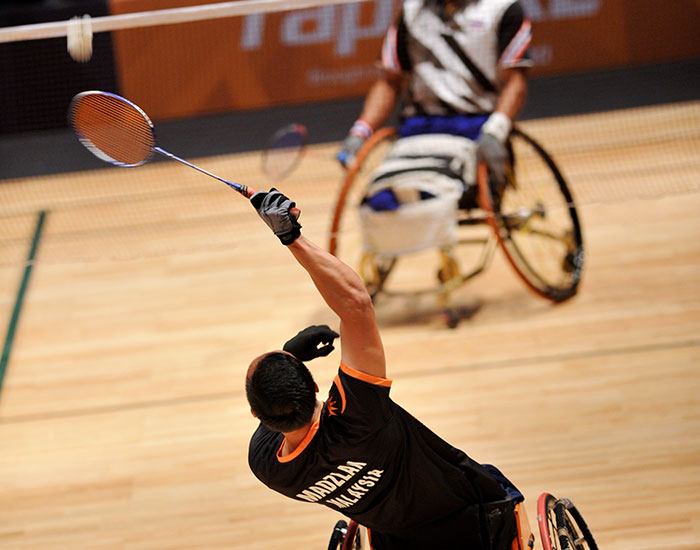 Para-Badminton is an adaptation of badminton for athletes with physical disabilities. There are six different classes defined for Para-athletes based on the type of disability (wheelchair, standing and short stature). The sport has been competed internationally since the 1990s and the first World Championships took place in Amersfoort, Netherlands in 1998 and now occurs in every two years. The sport will be a part of Paralympic Games for the first time in 2020 in Tokyo.
The sport was first governed by the Para-Badminton World Federation (PBWF) until 2011 after which it became a part of Badminton World Federation (BWF).
To hit the shuttlecock (also known as shuttle or birdie) over and across the net on the opponent's court so that the opponent can't find time to return it back and score a point.