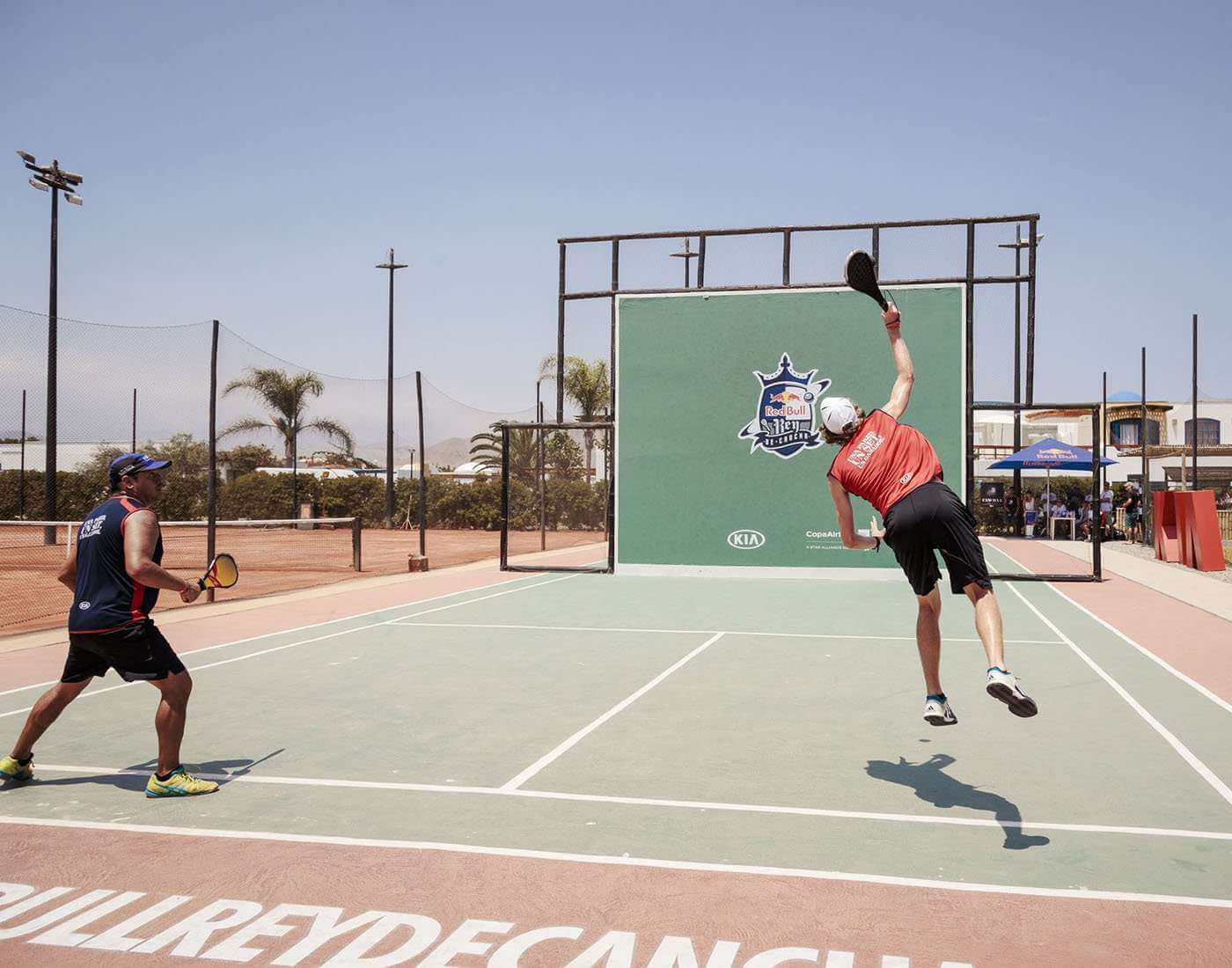 Paleta frontón is a racquet sport which is played against the wall like that of the game of squash but in an open court. The sport was founded in Peru in the mid of the 20th century. Paleta frontón is very popular in Peru where more than 2000 players are known to play the sport at the competitive level.
It is played with a paddle made of wood or fiberglass, and a small rubber ball that weighs up to 43 gms. The playing court has a wall on the front which is 5m long and 6m broad. The floor has a rectangular configuration which measures 12m by 7.6m and is divided into two halves horizontally. The half that is closer to the wall is termed as the service region whereas the other half which is farther from the wall is further divided into two halves vertically, where every player is placed at the start of each play.The game can be played both in singles or in the doubles format, and each play begins with a serve where the serve has to arrive on the next rear box behind the service zone. The sport continues with the transfer of returns, and the ball is permitted to bounce once before it is passed. All the returns have to land directly on the front wall. Points are awarded to the player if the opposing player is not able to equitably return the ball. The winner of the match is the player or team with the most points at the end.
Updated On : 02 Aug, 2021
*
We crave for more modifications and accuracy. Help us do that with your valuable
feedback
. No responsibility is taken for the authentication of the data.
What do you think about the above article?