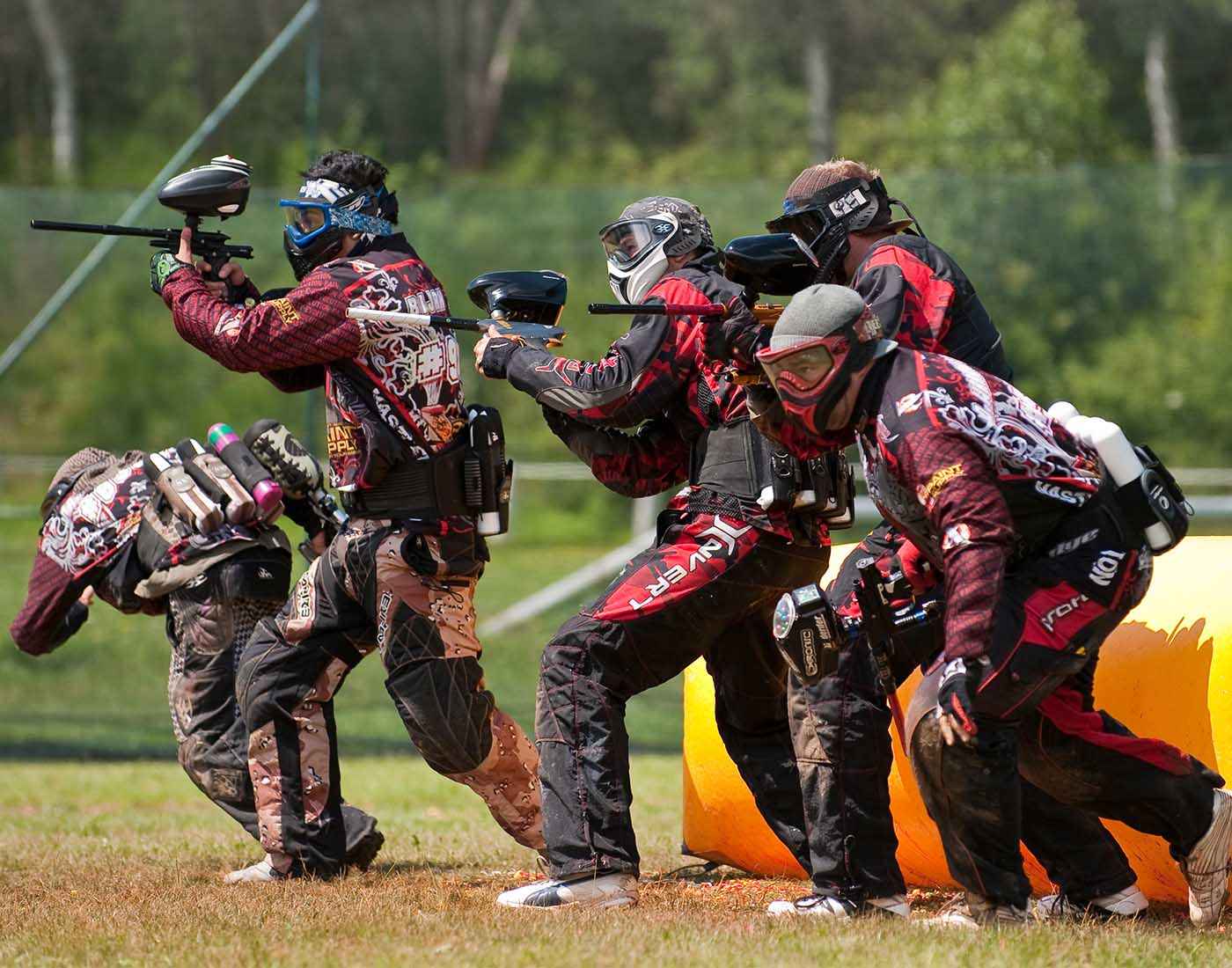 Paintball is a game of colours that originated in America in the early 80s. The players in teams compete to eliminate other players by hitting them with paint-filled pellets fired from a compressed gas-powered gun, known as a Marker. 
The paintball played indoors and outdoor fields of varying sizes. According to the Sports Data Inc. surveys, paintballs have the lowest injury rate of any sport, at only 0.31 injuries per 1000 participants. 
Today the sport is played for recreation and a well as professionally with an organized competition that involves major tournaments, professional teams, and players. The paintball technology is also used by military forces, law enforcement, para-military and security organizations for training. 
The objective of the paintball game is to eliminate the opponents. The players must shoot other teammates member with a paintball. The team that dominates the other one wins the game. However, in tournaments, the rules are slightly different. The team which gets the flag placed in the centre of the field, and runs to the opponent's side; wins the game. 
The game begins with both the teams being all set at their respective bases. With the call of "Game On" by either of the team, the game starts.