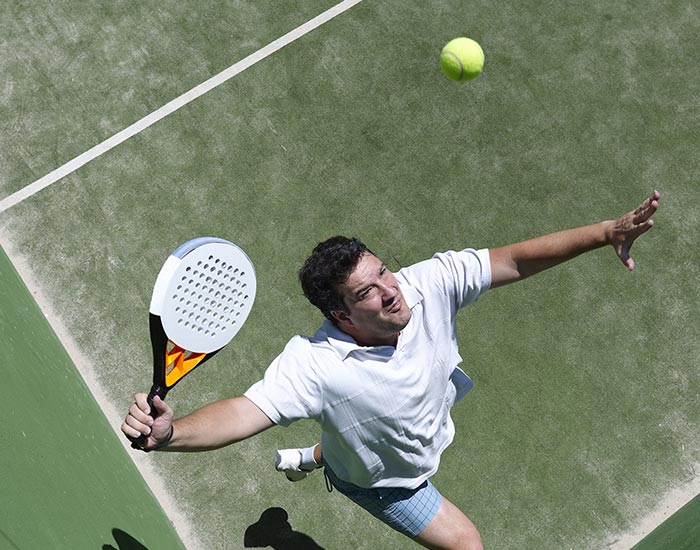 Paddleball is a racquet sport which is played either as singles (amongst two players) or in doubles (two teams of two players each) with a wooden and perforated paddle with no webbing and a small rubber ball. In this game, players hit the ball against the wall or walls of a court with a paddle, while their opponents attempt to hit it on the rebound.
There are one, three and four-wall games and are played both in singles and doubles. One and three-wall games are played for 11, 15, 21 or 25 points and four-wall is a 21-point game.
Four-wall paddle was originated in 1930 by Earl Riskey, a P.Ed. Instructor and later Director of Intramural Sports at the University of Michigan. Paddleball is a very popular court sport in the United States.
Updated On : 02 Aug, 2021
*
We crave for more modifications and accuracy. Help us do that with your valuable
feedback
. No responsibility is taken for the authentication of the data.
What do you think about the above article?