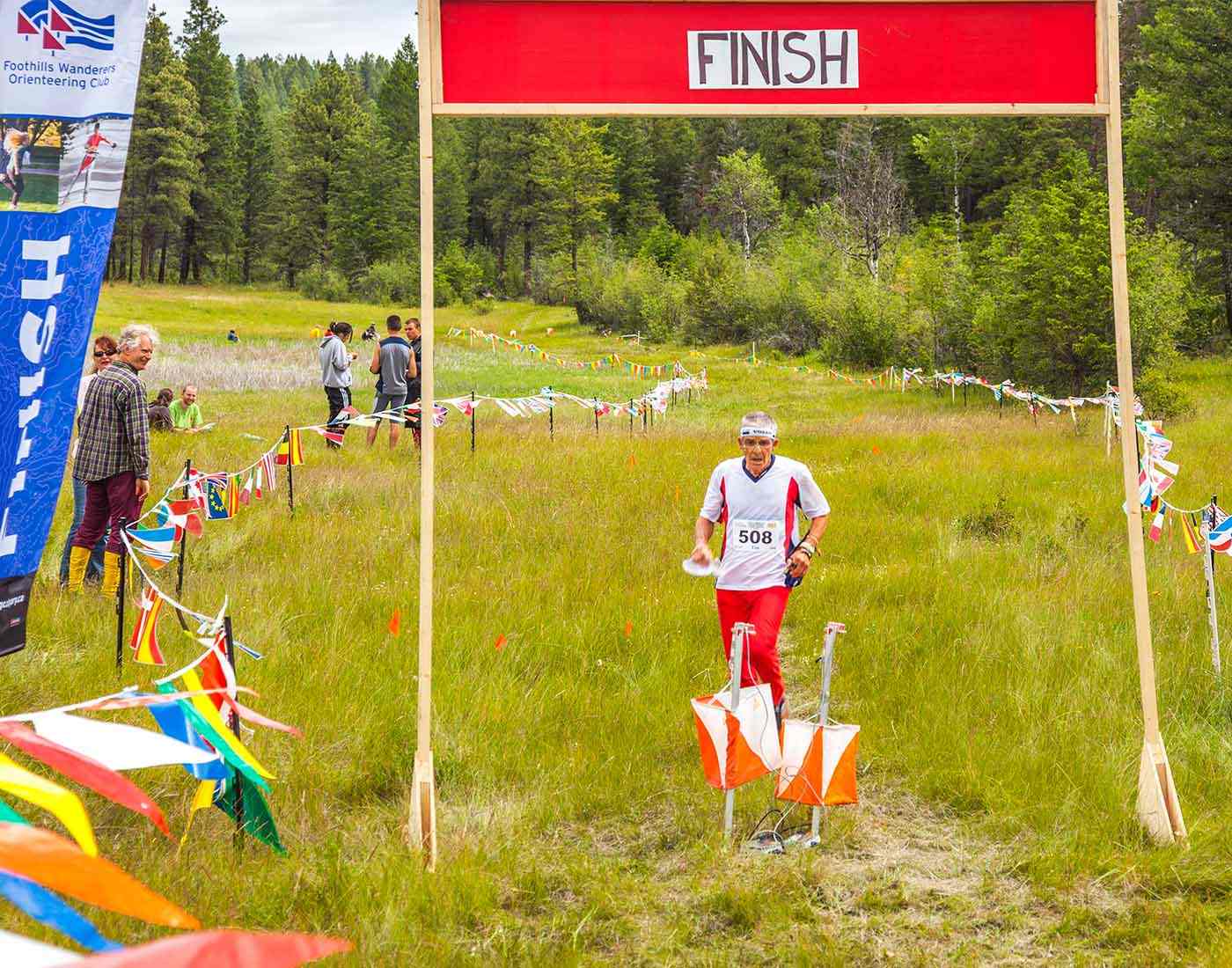 Orienteering is a competitive sport which requires sharp navigational skills. The participants are required to use a detailed map along with a compass so that they can find various hints or points in the unfamiliar landscapes while moving with speed. 
The map provided to all the participants is a topographical map which consists of triangles (start points), circles (checkpoints) and double circles (finish points) which enhance their navigating skills. 
Orienteering can be done in various styles such as sprint style, middle classic or long-distance.
The objective of the orienteer is to use various start points and continue navigating the terrain using the map and compass to complete the route and reach the finish point within a specific time-limit. 
The flag site isn't specified, and all the participants have to navigate thoroughly to complete their route and reach the finish point. For verification of the route, the orienteer uses a specific punch hanger next to their flag and mark it as the control card. 
Different types of punches such as patterns, holes in the paper are used.