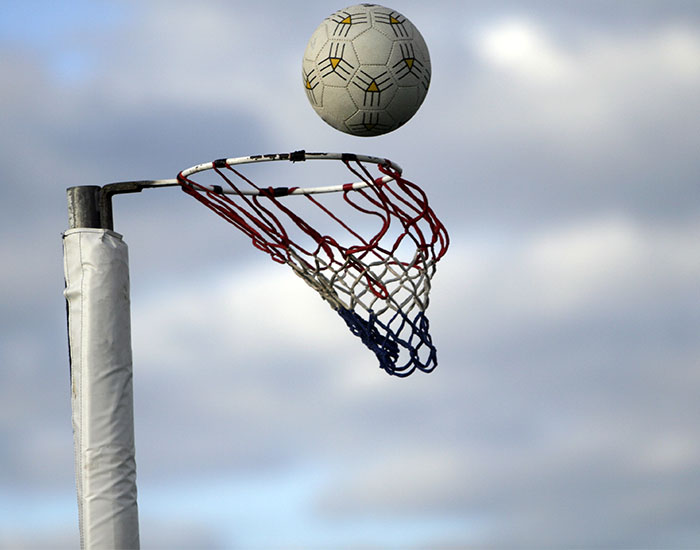 Netball is a fast and an enthusiastic game which involves a lot of physical activity like running, jumping, catching and throwing. Much similar to its parent basketball, netball differs a bit in terms of rules, players' composition and equipment used. The game involves no dribbling, no running with the ball which must be passed to the teammate within 3 seconds, and 7 players on the field at the time of play. The ball and the basket are slightly smaller than basketball with no backboard; and the players too are assigned with certain areas of the netball court. James Naismith, the young instructor at the YMCA Training School at Springfield, Massachusetts, was once designated a task of discovering an indoor sport for men- the produce was basketball.
The game had the following ethics- no personal contact, no running with the ball and the goal (basket) should be horizontal and elevated. Senda Berenson who joined the college as a gymnastics instructor thought whether the same would be a good activity for females as well. She then devised women basketball. To assure the game to be womanly she prohibited the players to snatch or bat the ball from the hands of another player. To increase the speed of the game the players were not allowed to hold the ball more than three seconds, they could not even bounce or dribble the ball more than thrice. This version of game was then named as 'Netball' in 1960's. Today, more than 70 countries worldwide play this game and involve more than 20 million players. Netball became a recognized Olympics sport in the year 1995 and is also the women's no.1 team sport in nations like New Zealand, Australia, England, Jamaica, Fiji, South Africa and Hong Kong.
The main objective of netball is to score more points through basket than the opponent team to win the game.