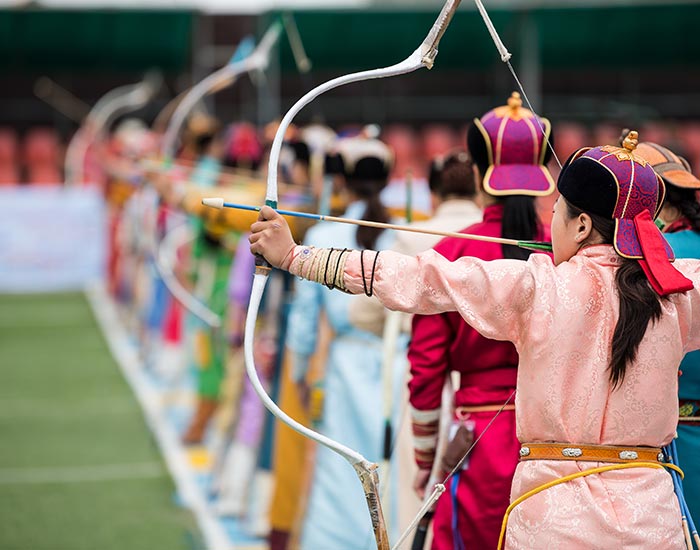 Naadam is a traditional Mongolian festival which is locally termed as "eriin gurvan naadam" which means "the three games of men". The three sports are Mongolian wrestling, horse racing and archery which are held during midsummer throughout the country. Girls have started participating in horse-racing games and women in archery, but not in Mongolian wrestling. In 2010, the sport was inscribed on the Representative List of the Intangible Cultural Heritage of Humanity of UNESCO.
Naadam was originated from the activities like military parades and sporting events such as archery, horse riding and wrestling which took place on various occasions and later, it also served as a way to train soldiers for battles. Now in Mongolia, national Naadam is the biggest festival which takes place in the capital Ulaanbaatar during the National Holiday from July 11-13 in the National Sports Stadium. 
Updated On : 02 Aug, 2021
*
We crave for more modifications and accuracy. Help us do that with your valuable
feedback
. No responsibility is taken for the authentication of the data.
What do you think about the above article?