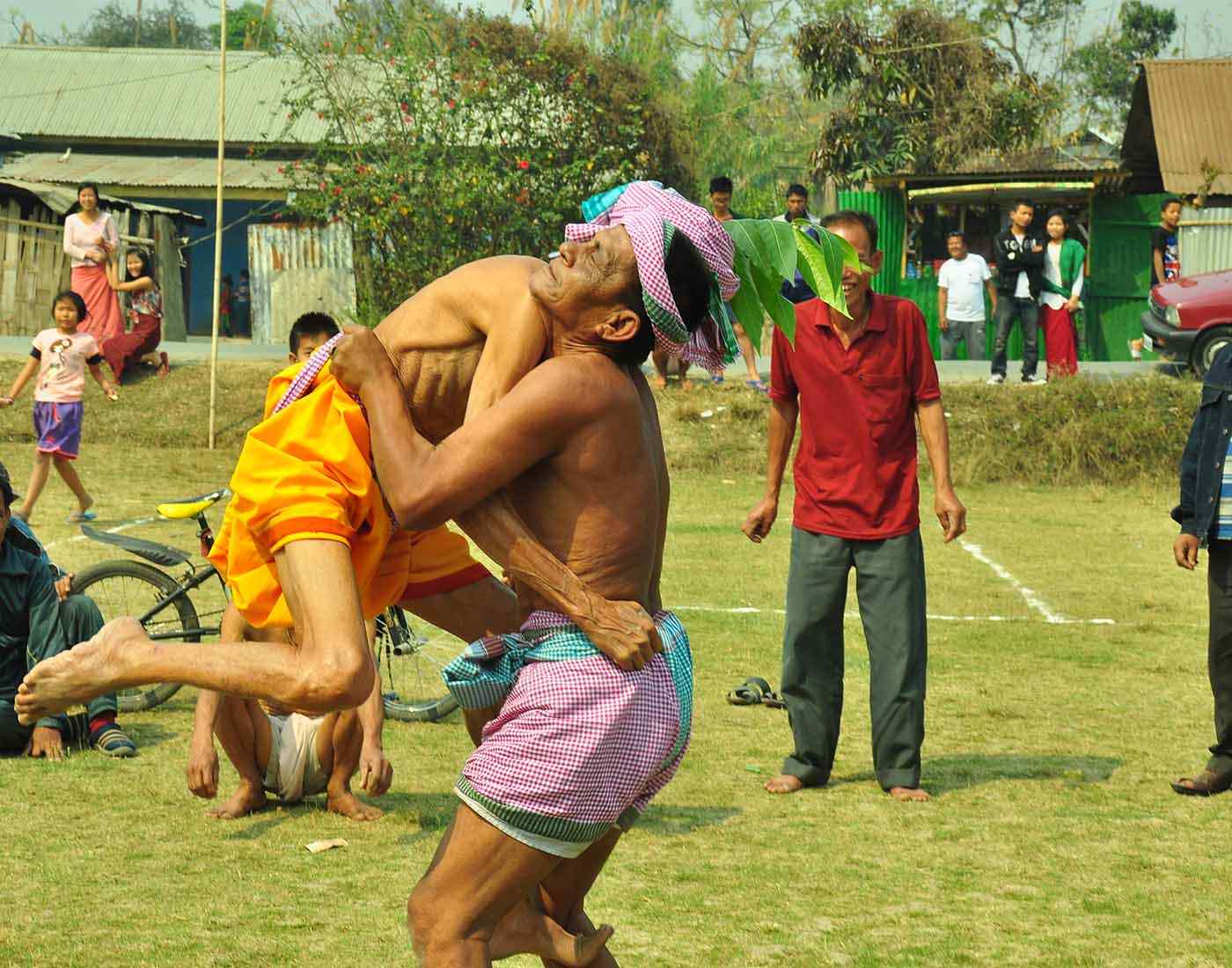 Mukna is a form of folk wrestling, which has hailed from one of the seven sisters states of India - Manipur. It is much popular in the capital city Imphal along with Bishnupur and Thoubal. 
It is widely played during the last celebrating days of the Lai Haraoba festival. It is also the major event during the ceremonial functions. The matches usually begin when the competitors hold each other's belts, commonly known as Ningri. 
Mukna is an indigenous and furious sport which includes both Wrestling and Judo techniques. The sport is performed by men to prove their strength. 
The players usually perform various combat styles such as the hip throw or twisting the opponent's calf to knock them down on the floor, which will make them unable to stand up and continue the fight. 
The participants in this sport aim to pin down their opponent in such a way that their back should touch the ground. The fighter with the maximum points wins the match and is regarded as Yatra. 
The fighters usually hold the opponents by their calf and try to knock them down on the ground. If any body part of the opponent touches the ground, he loses the match immediately. 
The fighters are divided into various groups according to their weight. The players use traditional weapons and attire because it helps them to protect their sensitive and vital parts of the body.