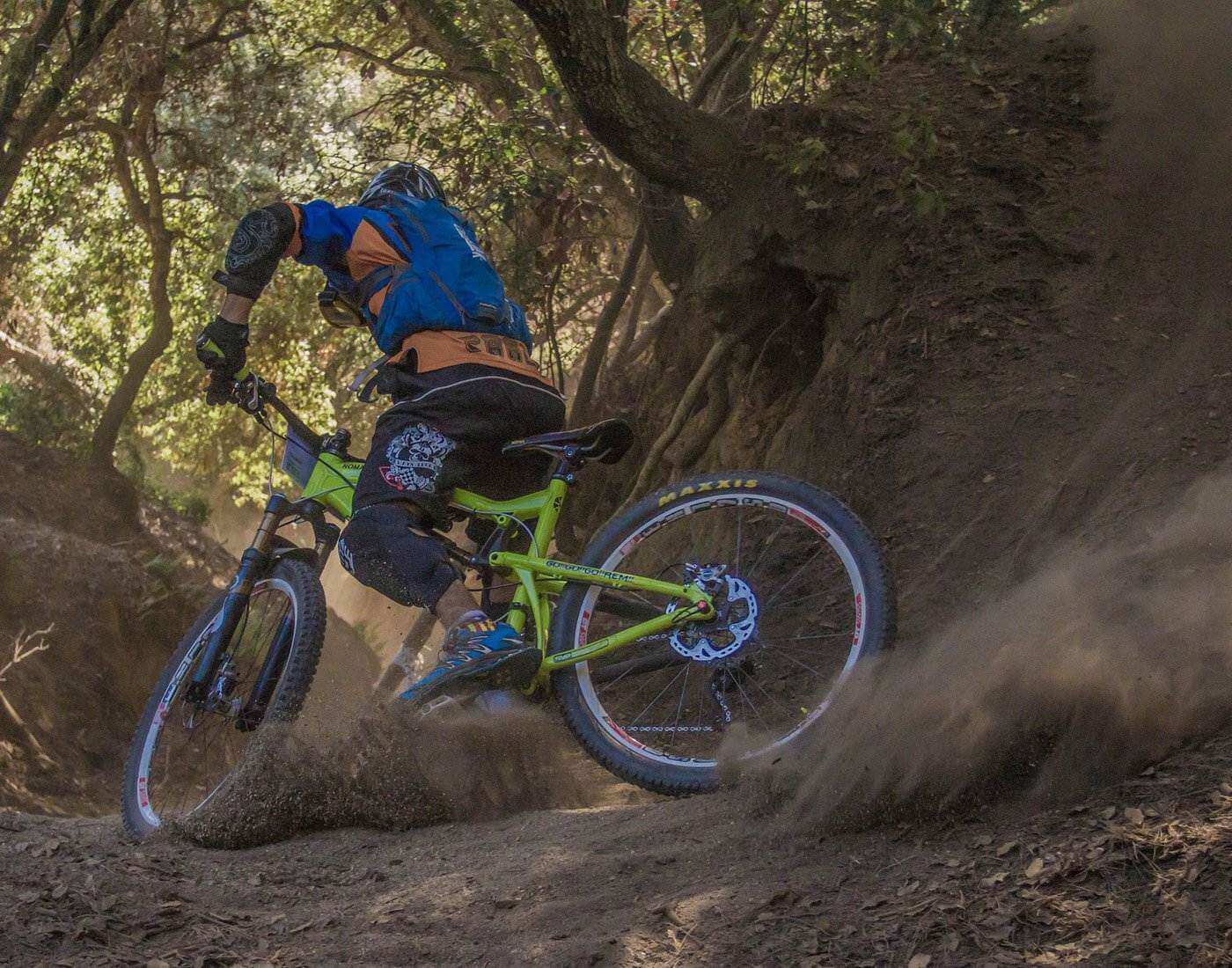 Mountain Biking is one of the disciplines of the sport cycling. The cyclists ride the bicycles off-road, often through rough courses by using specially designed mountain bikes, these bikes are very much similar to other bikes but with some special additional features that enhance the performance and durability in rough terrain. The sport requires great amount of self-control, core-strength, balance, bike handling skills and endurance. It was invented in the late 1900s in California whereas the first mountain bikers were the members of the Velo Club Mount Tamalpais. At first, the mountain biking consisted of peddling the cruiser bicycles down the trails and fire roads. The first championship of the sport was held in 1983 in the United States. However, it quickly gained popularity in Australia as well as in Europe. Mountain Biking was also featured in the Atlanta Summer Olympics of 1996, with a cross-country event for males and females.
The objective of the bikers is to cover the given distance in a shorter period of time than the other competitors.
Updated On : 02 Aug, 2021
*
We crave for more modifications and accuracy. Help us do that with your valuable
feedback
. No responsibility is taken for the authentication of the data.
What do you think about the above article?