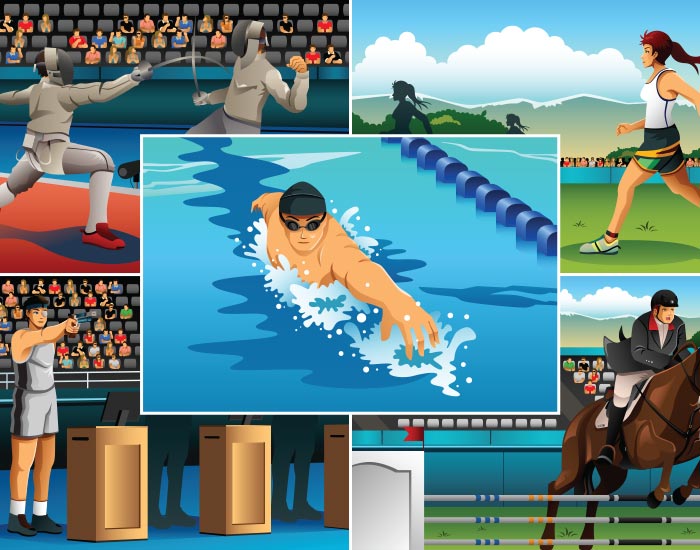 Modern Pentathlon is a combined sport consisting of five different disciplines- fencing, freestyle swimming (200 m), show jumping (equestrian) and laser-run which is a combination of laser shooting and running (earlier pistol shooting and 3.2km cross-country running). All of these events now took place in one single day, but earlier the sport followed a four-five day format. Modern Pentathlon is a part of summer Olympics since 1912.
The sport was believed to be originated by Pierre de Coubertin, the founder of the modern Olympic Games according to whom the sport is a measure of a "complete man". The governing body of the sport- UIPM was founded in 1948.
To get maximum points in the first three events (fencing, swimming and show jumping) which help the athlete to get a time advantage for the last combined event of laser-run as the athlete with maximum points goes first followed by others according to their points. The first person to cross the finish line of the running course wins the overall competition.