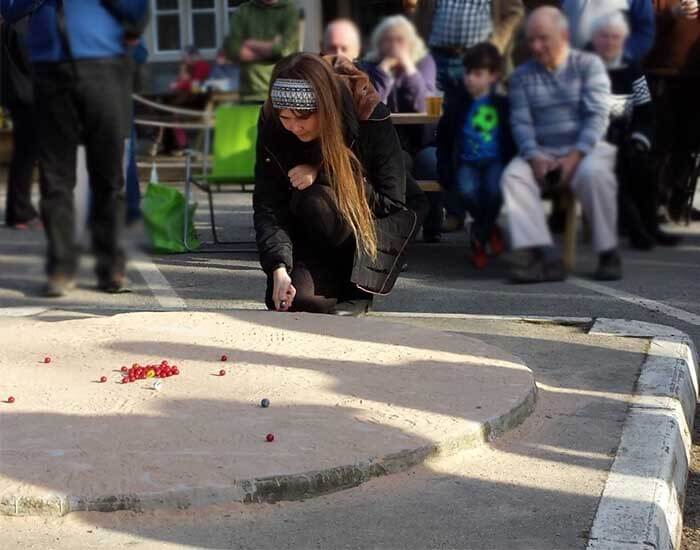 Marbles are spherical balls with uniform surface usually made from grass, agate, plastic, clay or steel. The sport of marble is referred to use these spheres for the game. In Northern England, marbles game is regarded as "Taws". 
The giant marbles (taws) are referred to as "Bottle Washers" after the use of Codd-neck Bottles. In India, the sport is quite popular in which players usually object and strike on a particular marble to gain points. In India, the game is popularly regarded as "Kancha". 
The game is a popular recreational activity which is played in various competitive levels. 
The objective of the sport usually involves flicking one marble to hit other marbles that belong to the opponent.