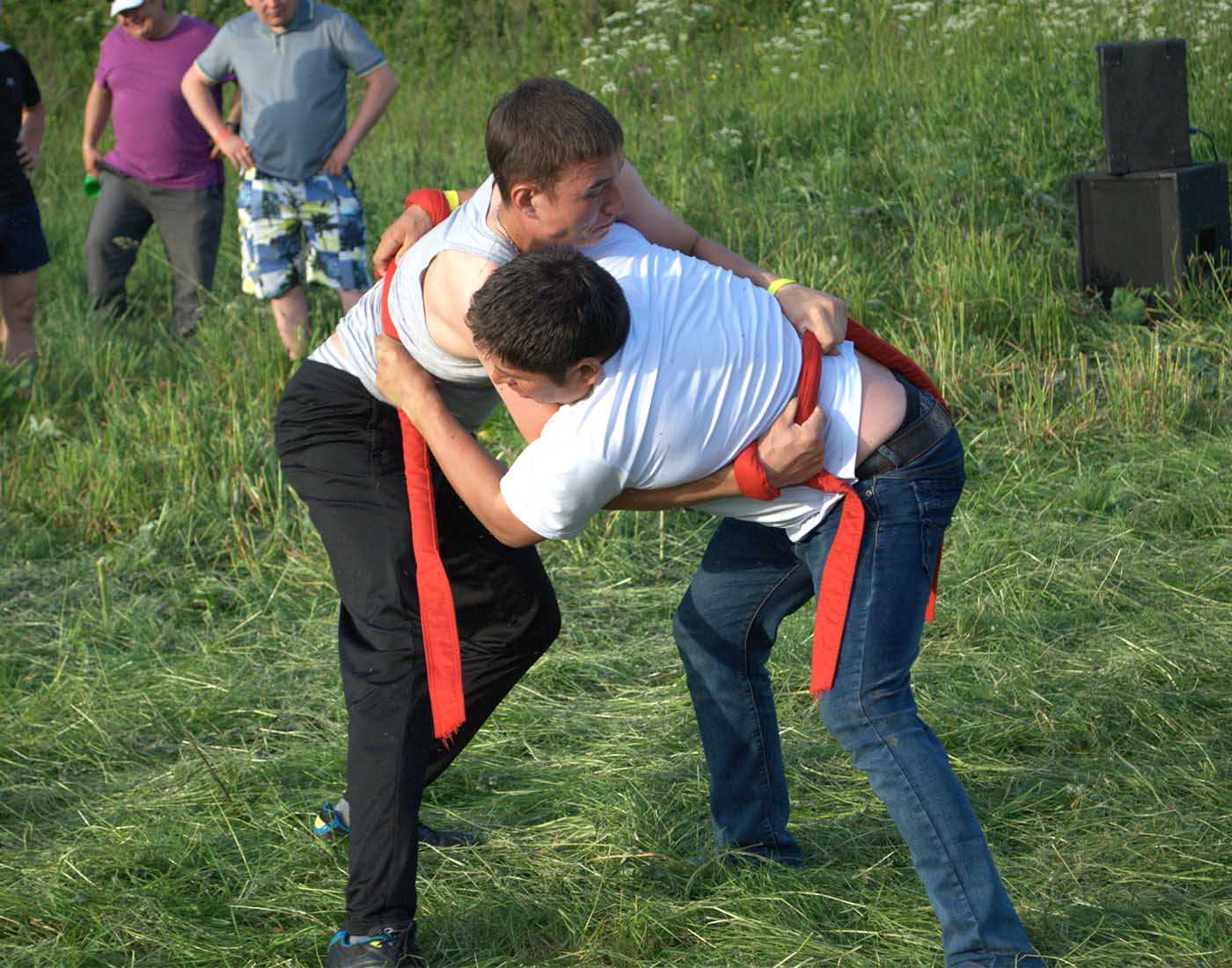 Kurash is a variant of folk wrestling, primarily practised in the regions of Central Asia. The English name has emerged from the term for "wrestling" in Turkic language. The FILA World Wrestling Game is the only major event for the sport, as part of the International Kurash Association (I.K.A.), founded in 1998. I.K.A. is the major governing body of Kurash. Kurash is a sport of strength and endurance which is played by both men and women.
To hold the opponents from the waist and throw them with their back, lying on the ground. Kurash wrestlers are required to use towels so that they can hold their opponents, and their goal is to throw their opponents off the feet. Kurash wrestling is the main competition at the folk festival of Sabantuy. There are three different ways in which points can be scored -
Halal - It's the act of throwing down the opponent on his back furiously with the required control pace. A player who performed a halal on his opponent directly wins the match.
Yonbosh - It refers to the throw that is not considered as halal, but quite similar to it. Two Yonboshes count as a single halal.
Chala - Throws that are close to yonbosh are called Chala. These are independent moves, and no number of chalas count as a yonbosh or halal.
Updated On : 02 Aug, 2021
*
We crave for more modifications and accuracy. Help us do that with your valuable
feedback
. No responsibility is taken for the authentication of the data.
What do you think about the above article?