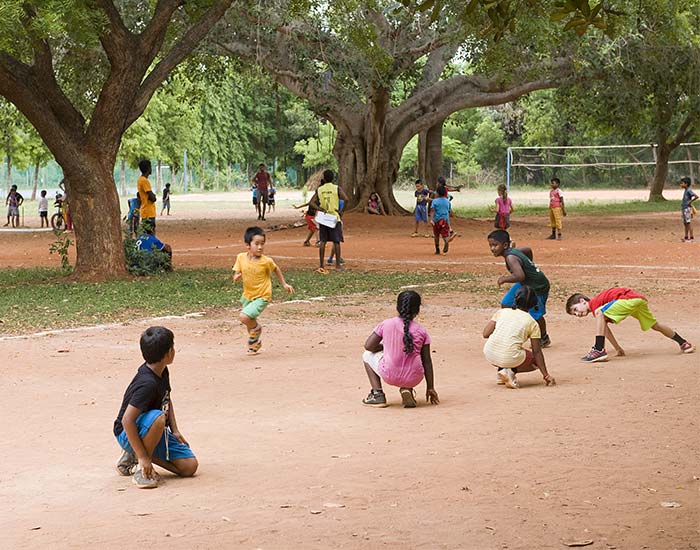 Kho Kho is a playground game that is believed to be originated from the Indian subcontinent. The game involves two or more players running and chasing one another in order to touch or tag them usually with their hands. In terms of popularity, the sport is widely embraced in South Asia and is also played in the UK and South Africa.
The Asian Kho Kho Federation was constituted in the year 1987 during the 3rd SAF Games in Kolkata with member countries India, Bangladesh, Sri Lanka, Pakistan, Nepal, and the Maldives. India was the first location to hold the first Asian Championship in Kolkata in 1996 whereas, the second championship was convened at Dhaka in Bangladesh. The participating nations of the championship were India, Sri Lanka, Pakistan, Nepal, Japan, Thailand and Bangladesh.
The prime motive of the team is to send all the players of the opponent's team out of the ground by chasing and tapping them out to win the play. The runners run in a predecided area and the team that takes the least time to tap or tag all the opponents in the field wins the game.
There is a post on each end, and the runner can run between two players who are knelt, facing in opposite directions, but the chaser is not permitted to turn back while running and go between the players. The chaser can go to the pole, touch it and can return or go to another side.