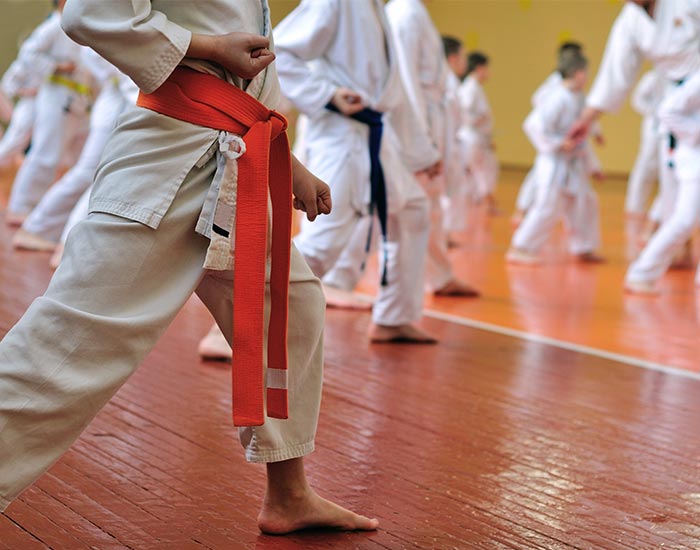 Karate is a form of full contact martial art that dates back to the 17th Century. It was developed in the Okinawa Prefecture of Japan.
The sport is evolved from the native martial arts of the Ryukyu Islands under the leadership of Chinese martial arts, especially Fujian White Crane. In its initial stages, karate was an original form of closed-fist fighting; Kara means 'empty,' and te means 'hand'. Karate not only grooms the body but the mind of the practitioner as well where people as young as four years of age can learn and participate in karate competitions in different age, weight, and experience categories.
The sport is widely practiced by people of all ages all around the world. The global governing body of the sport is World Karate Federation that organizes various World Championships and will also be a recognized Summer Olympics Sport from 2020 onwards.
In Kumite competitions the core objective is to score ippon (1 point), nihon (2 points), or sanbon (3 points) by performing various techniques according to the said criteria. The participant with the higher no. of scores wins.