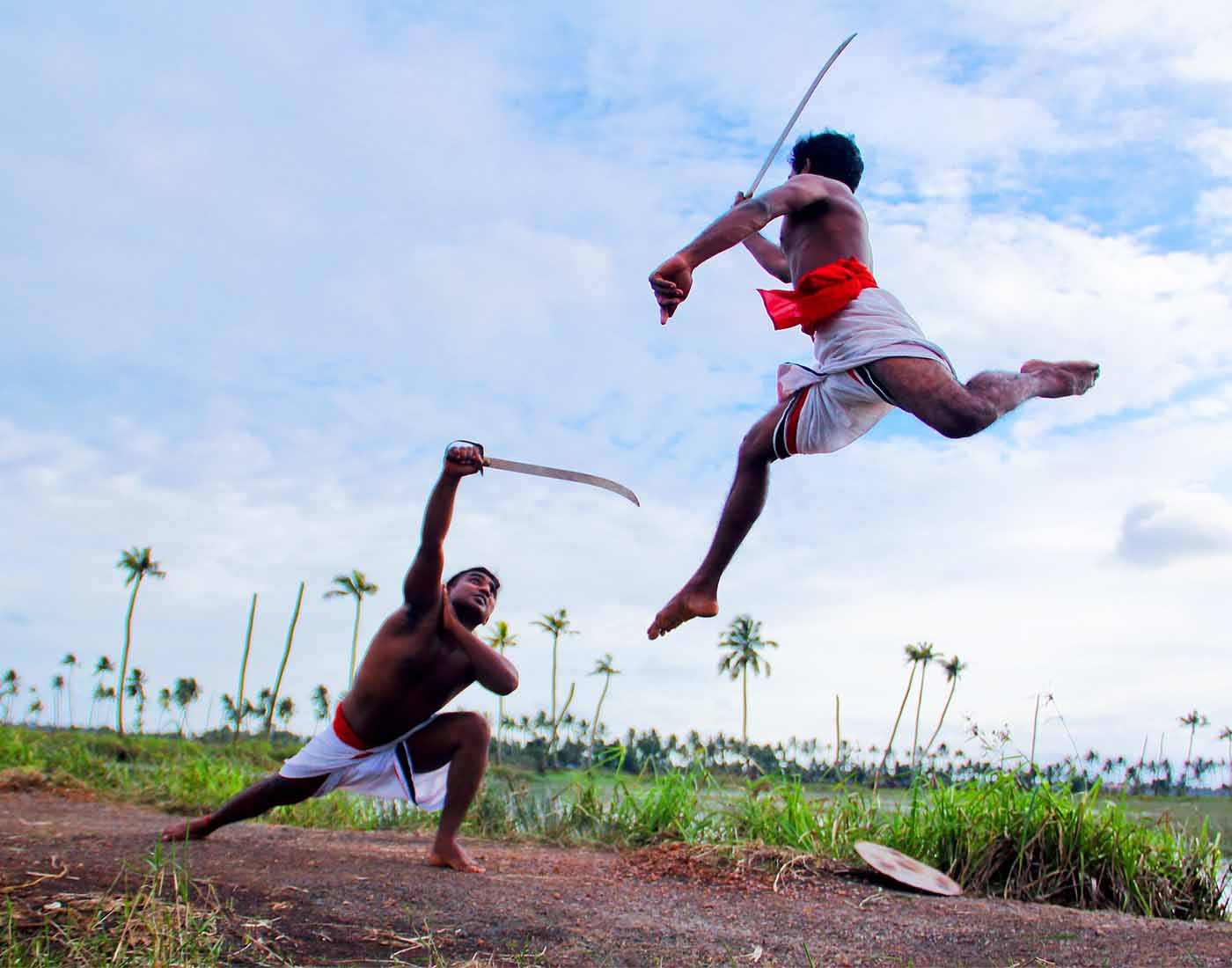 Kalaripayattu is a famous ancient Indian martial art form which hails from the state Kerala. It is one of the oldest martial art forms that has survived a long historical period and is still having its strong existence. 
The form was mentioned on a popular Malayalam Ballads collection Vadakkan Pattukal. The Kalari word means battlefield and the act was developed earlier as a combat technique for the battlefield. This form of martial art is performed with the aid of weapons by some unique and defensive fighting techniques. 
Kalaripayattu includes knowledge of yoga, asanas along with the values of Ayurveda. According to Indian mythology, Saint Parasurama, an avatar of Lord Vishnu was the founder of the Kalaripayattu.
The major objective of the sport and the players involved in the sport is to use all the weapons such as vel (spear), Val (sword), kedaham (shield) along with a vil ambu (bow and arrow) to defend themselves from the opponent. 
It includes strikes, kicks, weaponry etc. It brings the body to a higher state of consciousness and explores potentials of an individual mentally, spiritually and physically.