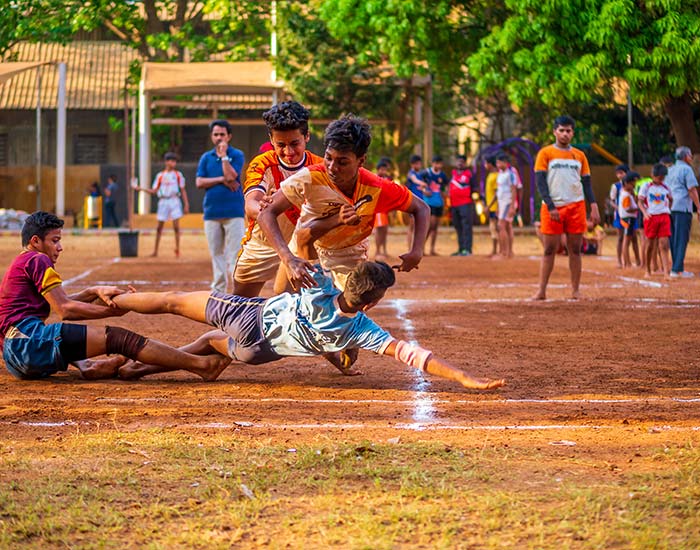 Kabaddi is a contact team sport. Originated in Tamil Nadu, India the sport is very popular in southern part of the Asian continent. Kabaddi is the national sport of Bangladesh and is also the state game of Indian states of Tamil Nadu, Andra Pradesh, Bihar, Maharashtra, Punjab and Telangana.
The word "Kabaddi" has been derived from the Tamil word "kai-pidi" which means to hold hands. However, the word might have been widespread in the Northern part of the country. The sport was recognized at an international level when it was demonstrated in 1936 Berlin Olympics. It was introduced in the Indian National Games at Calcutta in 1938 and then the All Indian Kabaddi Federation (AIKF) was formed in 1950 which was then reconstituted as the Amateur Kabaddi Federation in 1972.
The first national tournament for men was convened in Chennai, India, the same year. Today, the sport has gained popularity worldwide with the growing interest of many athletes around the globe and is played by a number of nations especially the eastern ones.
To score more points than the opponent in order to win the game.
Updated On : 02 Aug, 2021
*
We crave for more modifications and accuracy. Help us do that with your valuable
feedback
. No responsibility is taken for the authentication of the data.
What do you think about the above article?