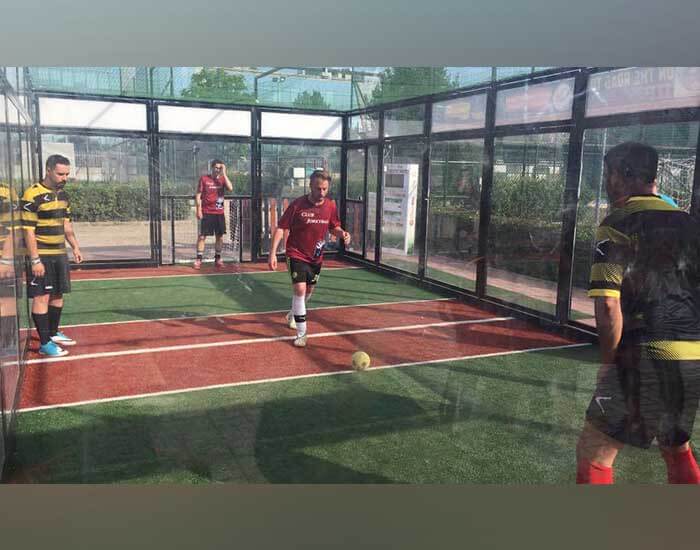 Jorkyball is a popular variant of regular football, which is usually played in a two vs. two format. It is played on an indoor court with dimensions of 10 meters to 5 meters. Jorkyball is played only with the feet, and the players are entirely prohibited from using their hands. 
The sport was earlier invented in France during the late 20th century. Today, the sport is played majorly in France along with 13 other countries. 
Jorkyball is a team sport in which two teams compete with each other comprising of only two on-court players each side. Among the two players, one is the striker, and the other is the defender. However, the first player is restricted to pass by the team's half-court, and the defensive players are restricted to the designated kickoff region. Hitting the ball with feet, without using hands is allowed.
Along with this, the players can pass the ball by using the walls. The match is played in the best of three formats, where each set has seven goals. The team that wins any two sets among the three sets becomes the winner of the entire match.