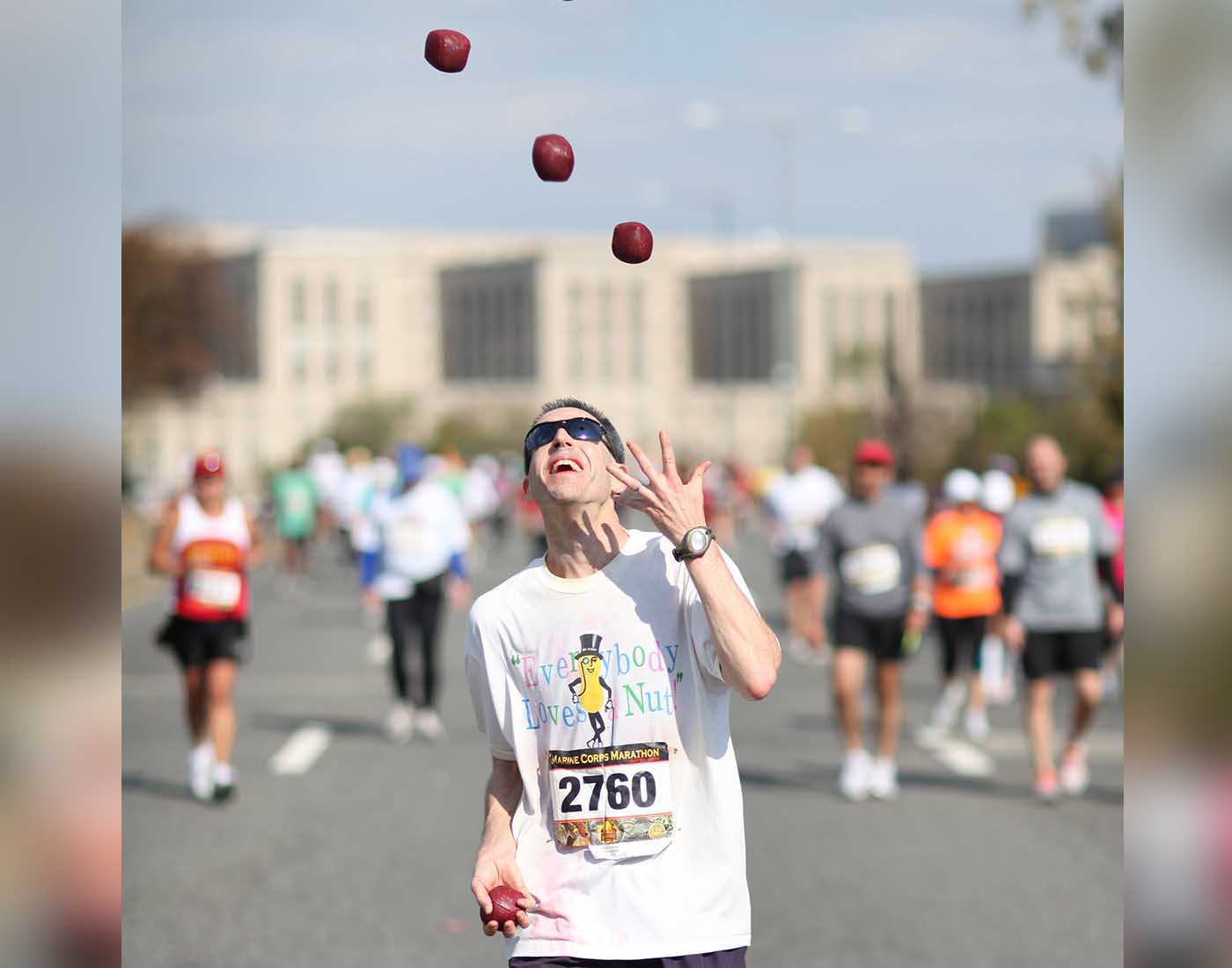 Joggling is one of the hybrid sports, combining jogging along with juggling. The participants who perform these tasks are called jogglers. The equipment required to perform joggling is the juggling balls or juggling clubs in a set of three or more. 
The participants follow a three-ball cascade pattern while juggling as it is well-organised and requires the least amount of energy. The International Jugglers' Association is the primary governing body of joggling. The races organised by the IJA are conducted for 100 meters to a 5 kilometres distance. 
Joggling is conducted for individuals as well as teams. The objective of each joggler is to complete the jogging track as fast as possible while juggling the balls or any prop without dropping it. The joggler who reaches the finishing line first is declared as the winner. 
In a 100 meter race, the participants need 7 balls to present their juggling tactics, whereas, to compete in the 400-meter race, the participants need to complete the 100 meters 5 ball event in less than 90 seconds.