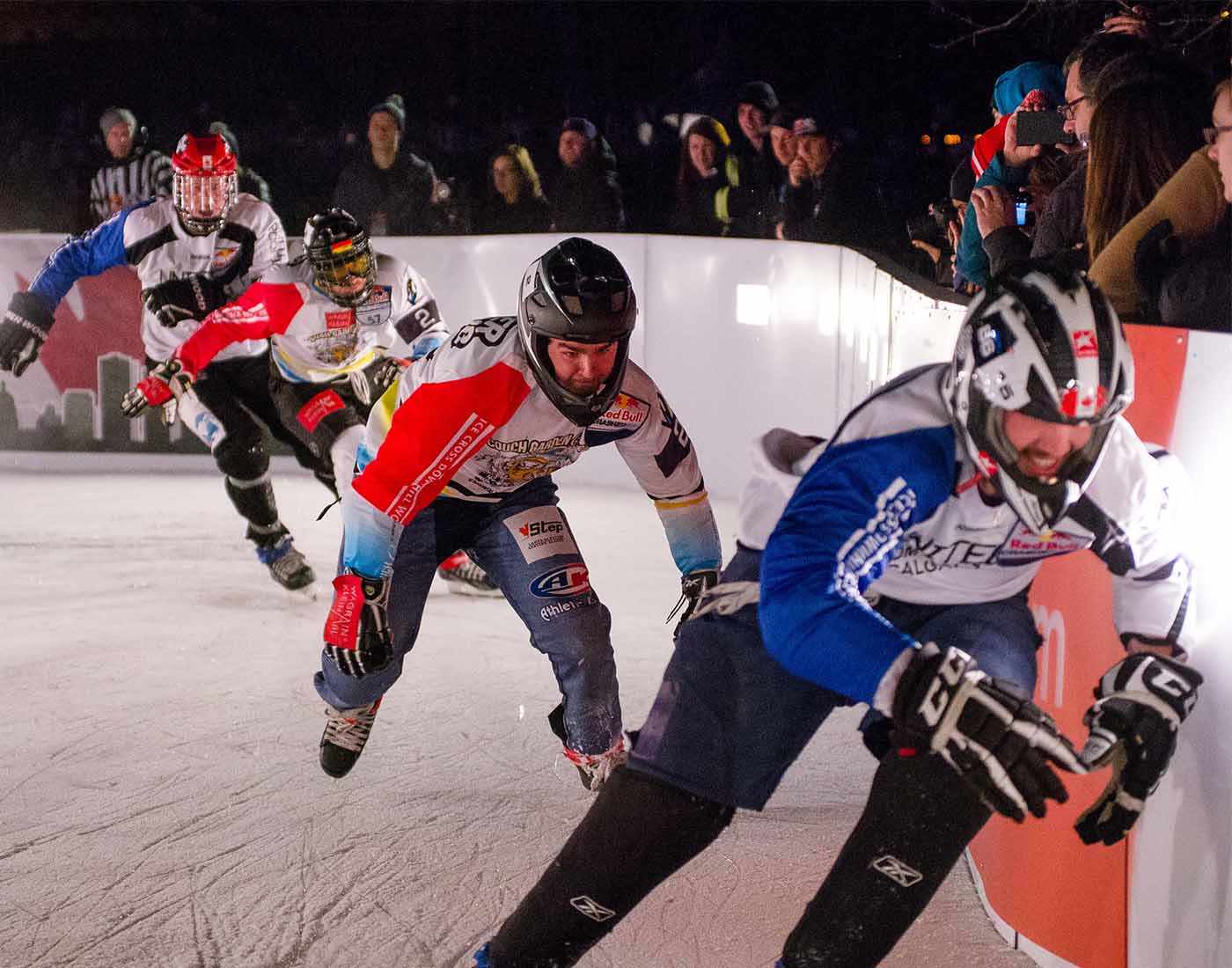 Ice cross downhill is also regarded as the Downhill Ice Cross. It is amongst the most adventurous winter sports popular in various countries.
The sport includes aggressive downhill skating on a walled track which consists of various edgy, sharp turns and drops from a significant height. 
The sport resembles a lot to ski cross racing and snowboard cross racing except the fact that the equipment used in ice cross downhill is ice skates instead of regular types of snowboards and skis. 
The racecourse is a specially designed icy surface with less friction where only ice skates are suitable. As the sport is much similar to ski cross and snowboarding, the course includes obstacles such as ramps for jumping etc. The only positive addition to the sport is a protective wall that acts as a barrier for the participants to prevent falling. This wall is placed on both the sides of the race track. All the participants wear protective equipment similar to that worn in ice hockey.
The major objective of the riders participating in the ice cross downhill events is to perform well at the racecourse abiding all the rules and points are awarded for finishing up the entire course in the minimum time. The one who earns the maximum points in at least three races is declared as the winner. 
The riders are also required to balance well with their ice skates so that they can cross all obstacles without falling. All the players are required to overcome the divergence properly and reach across the finishing line.