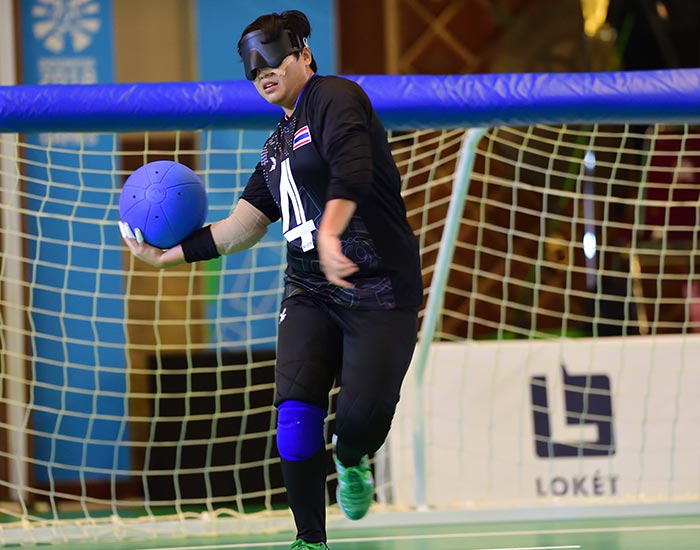 Goal Ball is a team sport designed especially for blind athletes in which the players try to throw the ball that has bells embedded in it, into the opponent's goal. The sport was originally discovered by Austrian Hanz Lorenzen and German Sepp Reindle in the year 1946 as a way of rehabilitating the visually impaired veterans after World War II.
Goal ball emerged globally as a competitive sport between the 1950s and 60s and was also nominated as a demonstration sport at the 1976 Summer Paralympics held in Toronto.
It was then added to the 1980 Arnhem Summer Paralympics and became the first Paralympic sport that was entirely designed for disabled players. The International Blind Sports Federation is the official body of the sport that governs a range of sports for the blind and partially sighted.
The chief objective of the sport is to roll the ball into the opponent's goal while the opposing players try to stop the ball with their bodies.