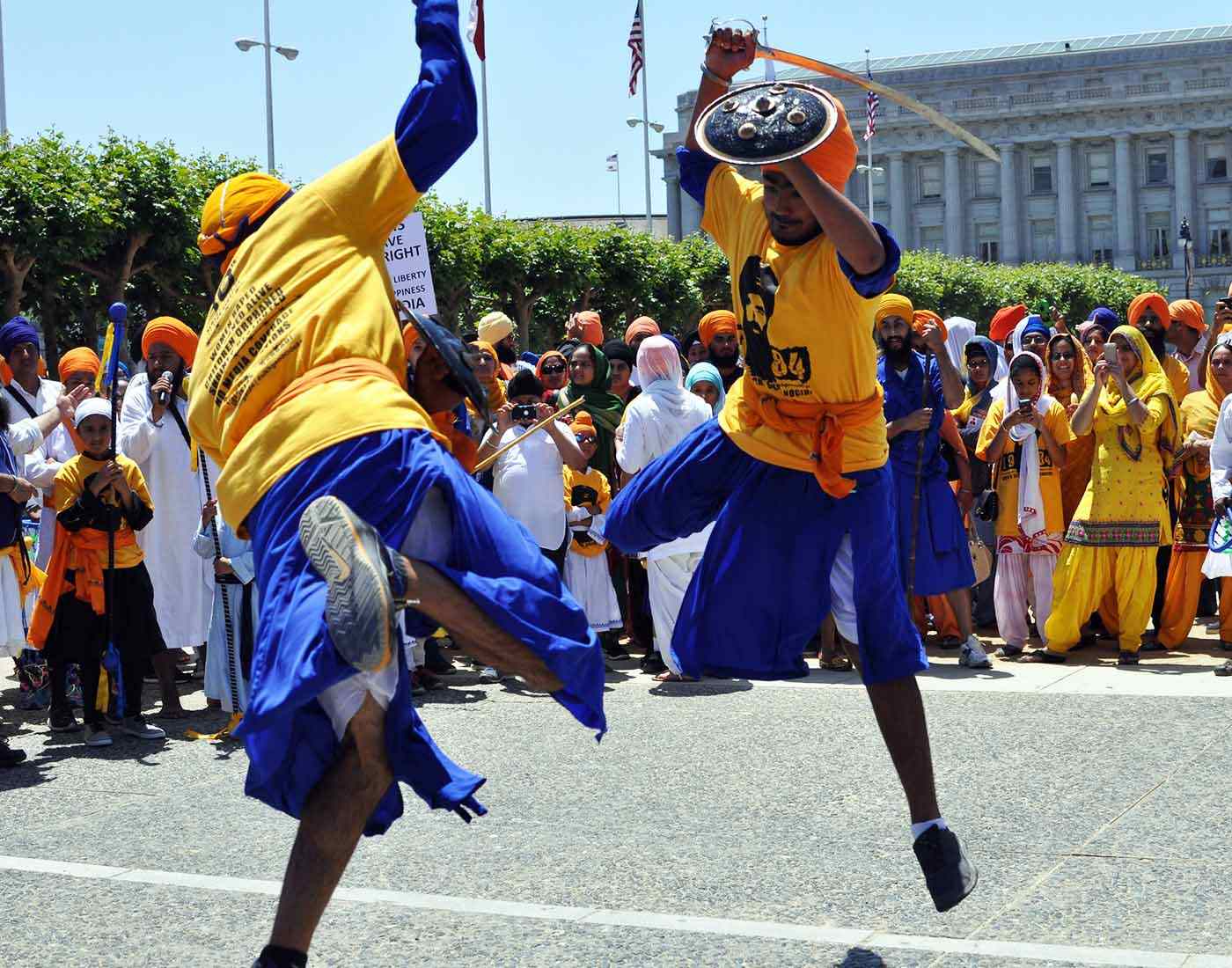 Gatka, in simple language, is referred to as a Sikh martial art. It is an ancient martial art form that emerged almost a thousand years ago, much popular in the regions surrounding Punjab and Northern India. It is regarded as a spiritual art, including physical tactics and strength. The primary weapon used in this sport is a sword. 
It provides defensive skills to the trainee along with the strength to make him alert, fast and maintain other healthy aspects of his body. Today, Gatka is a famous martial art performed along with dancing during various Sikh festivals. The World Gatka Federation is the global governing body for the sport.
The objective of the fighters while performing Gatka is to properly channelise and coordinate the mind and body via regular meditation of spiritual verses of Gurbani. 
The sport involves a series of combat training, either in the armed or unarmed manner. The fighters use various weapons for their defence and offence. The primary weapons used in gatka are kirpan, sticks, lathis, marotis, nun-chucks, axes etc.