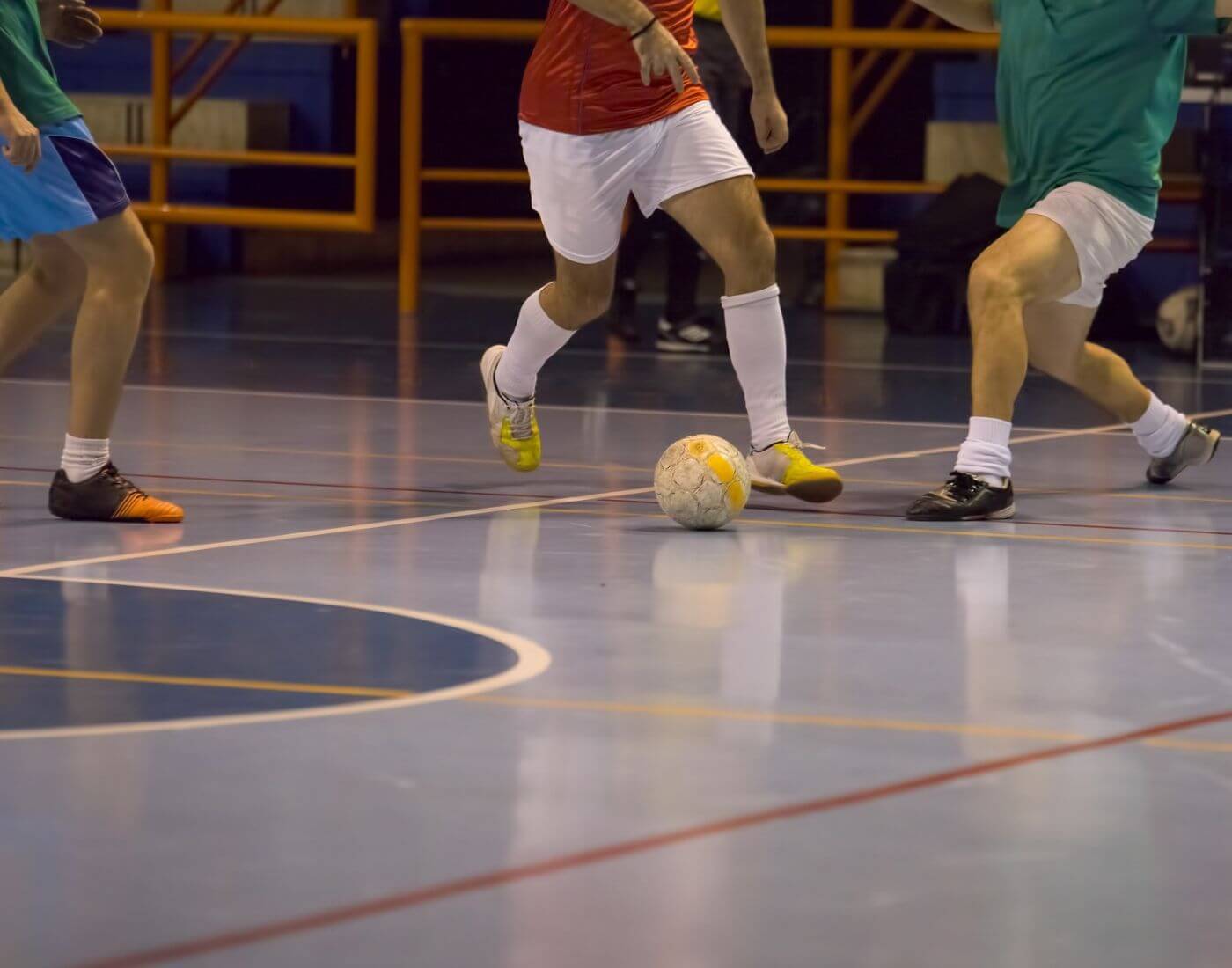 Futsal or futsala is a contact team sport and is a variation of association football. It is played on a hard court which is smaller than a football ground and is mainly played indoors. Futsal is also regarded as five-a-side football. The sport was originally developed as an indoor football in Uruguay by Juan Carlos Ceriani in the year 1930 for recreational purpose where it was played on the basketball court. The rulebook of the game was published in September 1933 where in the rules were framed from the combination of the rules of football as well as basketball, water polo, and team handball.
They were initially not uniform and were thus reframed by Habib Maphuz and Luiz Gonzaga de Oliveria Fernandes within the YMCA of São Paulo Brazil to permit seniors to compete. Today, futsal has two governing bodies: Asociación Mundial de Fútbol de Salón (AMF) and Fédération Internationale de Football Association (FIFA). Both of them are responsible for regulating the official rules of their respective versions of the sport.
To score more goals than the opponent team.
Updated On : 02 Aug, 2021
*
We crave for more modifications and accuracy. Help us do that with your valuable
feedback
. No responsibility is taken for the authentication of the data.
What do you think about the above article?