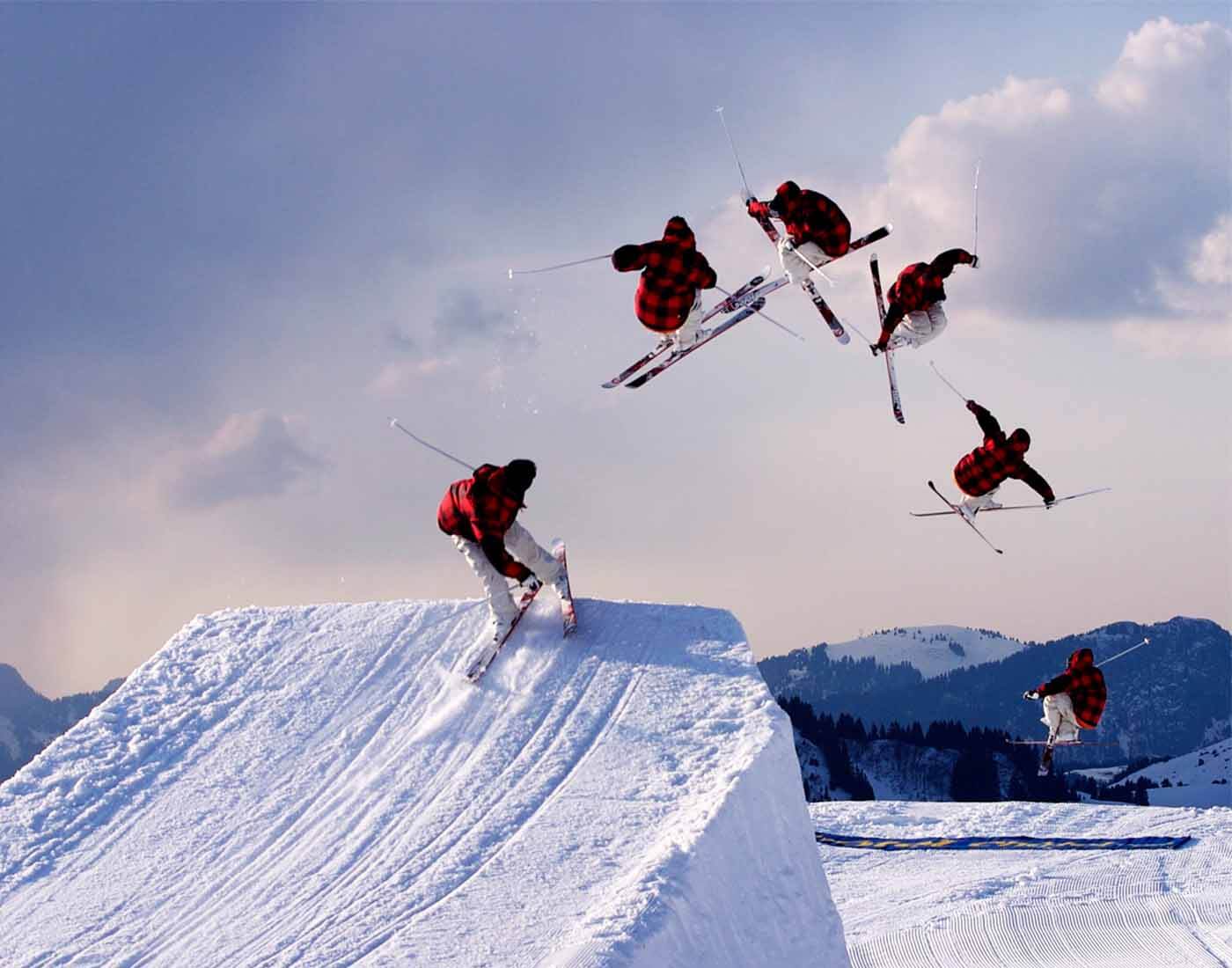 Freestyle skiing is a spectacular adventure sport which includes aerial acrobatics along with 
mogul skiing
; 
ski cross 
as well as 
halfpipe skiing
. The sport is widely regarded as 
freeskiing 
and 
jibbing
. The performers put a lot of showbiz and perform various 
aerial flips 
and 
spins 
during skiing down their respective routes such as the sliding rails and boxes. The sport is a part of the 
Winter Olympics 
and follows huge popularity. Since 
1979
, freestyle skiing was recognized by the 
International Ski Federation (FIS) 
that's also the international governing body for the sport. 
The objective of the player is to undergo a snow-filled path as fast as possible while performing various freestyle jumps and acrobatics. The skiers are judged based on the difficult acts performed and are given points accordingly. The skier with the maximum points wins the round. The skiers performed various tricks to gain maximum scores. The players have to maintain their balance over the skiing board during the race while performing stunts.
Updated On : 02 Aug, 2021
*
We crave for more modifications and accuracy. Help us do that with your valuable
feedback
. No responsibility is taken for the authentication of the data.
What do you think about the above article?