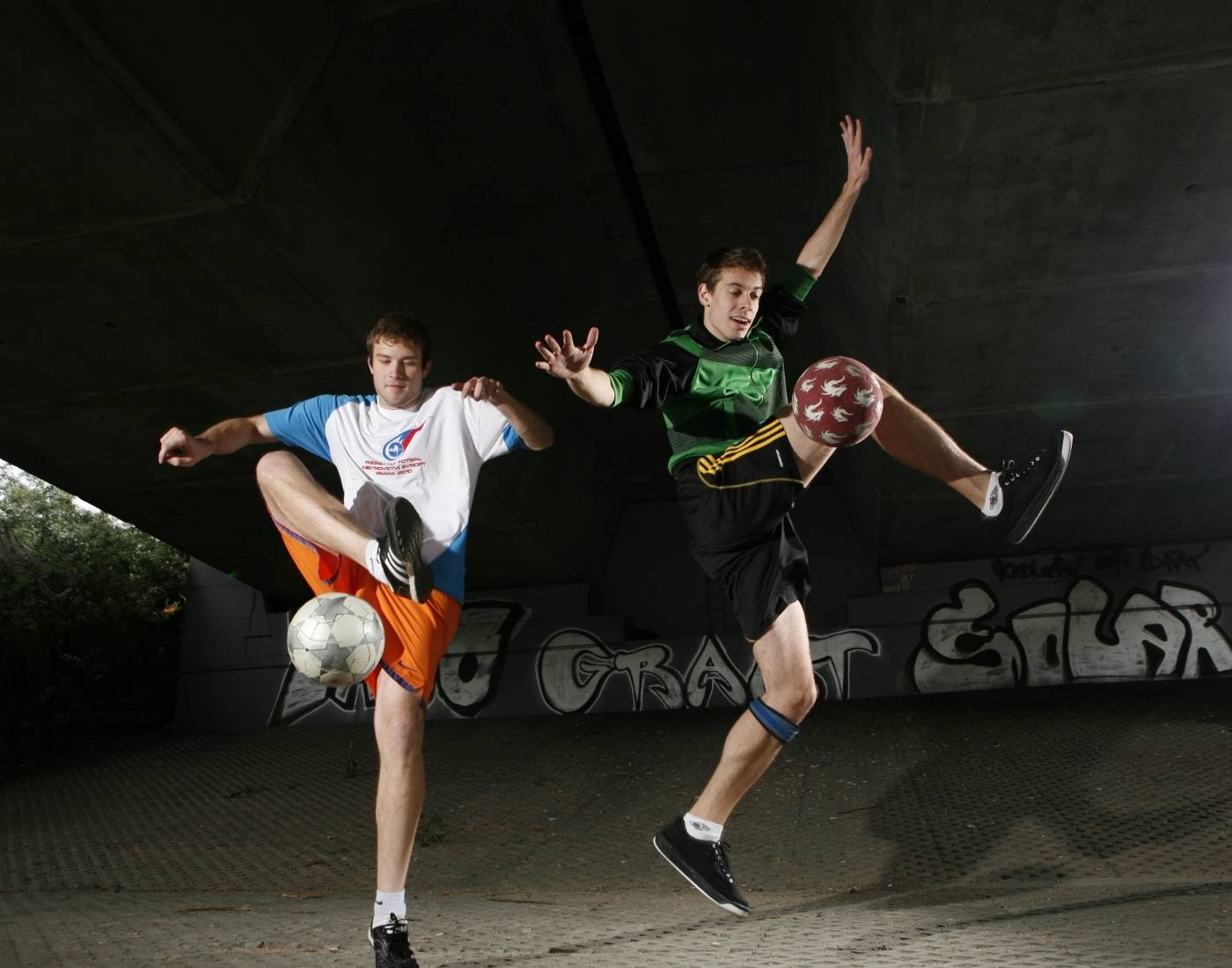 Freestyle football is also known as freestyle soccer in North America. It's an art of doing tricks with the football by juggling with it creatively.
It combines various types of football tricks, dance, and aerobatics with some music to entertain the visitors and compete with their opponents. It's an exciting hybrid game involving sports and the arts. Performers entertain the crowd through clever manipulations of the ball while interacting with the audience. 
The moves that are commonly performed in the competitions are Maradona 7, Around the World, Crossover and Hop the World. The major international competitions conducted for the freestyle football are F3 World Tour, Superball-World Open Championships, Red Bull Street Style and the F3 European Championships. Over recent years, freestyle football became popular across the globe and is played by millions of people.
Freestyle football is an advanced version of regular football where the players' primary objective is to perform from regular to complicated football tricks. Their performances consist of extreme expression through the art of juggling, various dance steps and aerobatics.
A player who gives the most extraordinary performance gains the highest number of points and wins the event. 
The jury judges the events to determine how the players perform, the originality and difficulty. More points are gained based on the complexity of the performance. 
Freestyle football is classified into five major styles based on the moves performed. These are-
Lower-Body Style- In this kind of style, players can use only their legs to perform tricks.
Upper-Body Style- In this style, the players can use their head, shoulders and chest only.
Sitting Down Style- In this style, the players are allowed to perform tricks while sitting down. They can use both their upper and lower body. 
Ground Moves Style- In this style, players perform football moves and are free to move around anywhere in the field while performing the tricks.
Special Style- In this style, the players perform acrobatic dance moves while keeping the football from falling on the ground.