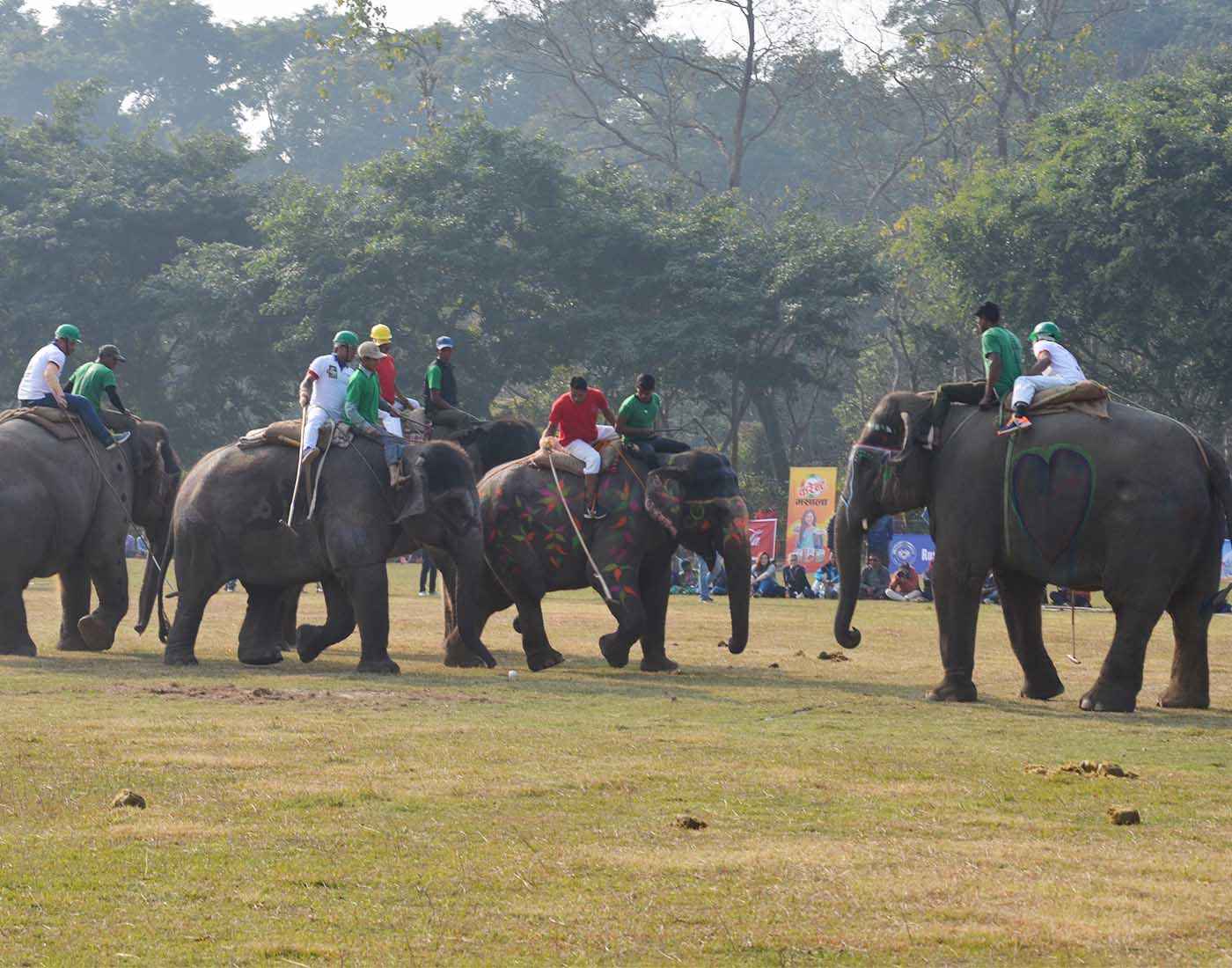 Elephant Polo is a variant of regular polo which is played by the participants while sitting on the back of an elephant. It is a popular sport in Nepal, India, Thailand and England. The sport was modernized by the citizens of India and Nepal, where they use elephants instead of horses.
The equipment used in the sport consists of a standard polo ball and a cane stick of 6-10 feet with a mallet. Earlier, the soccer ball was used in this game which was later replaced by the polo ball. The major venue of the game is the Tiger Tops that witnesses the
World Elephant Polo Championships
in Nepal. The
World Elephant Polo Association
is the governing body for elephant polo. 
Elephant Polo can be played by a team or individually. The object is to score a goal by hitting the ball with the mallet into the opponent team's goal post. At the end of the match, the team, which scores the maximum goals, ultimately wins the entire match. 
During the match of elephant polo, two people ride each elephant; the Mahouts administer these elephants. The players never steer the elephants on their own; instead, they give directions to the mahout and hit the ball.