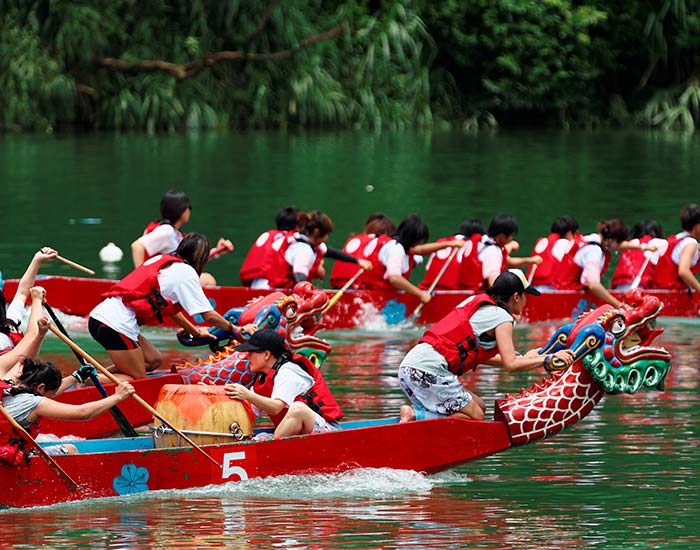 Dragon Boat racing is another fast and exciting flat water human-powered watercraft sport which is performed on a long boat with a face of a dragon at the head. The boat accommodates 10 or 20 players who paddle on the beat of a drum over a predefined distance.The sport has its roots from the east, where it was celebrated as a traditional sport in China, Malaysia, Indonesia and other eastern nations.
The objective is to race a dragon boat over a clearly defined unobstructed flat water path in the shortest possible time.
Updated On : 02 Aug, 2021
*
We crave for more modifications and accuracy. Help us do that with your valuable
feedback
. No responsibility is taken for the authentication of the data.
What do you think about the above article?