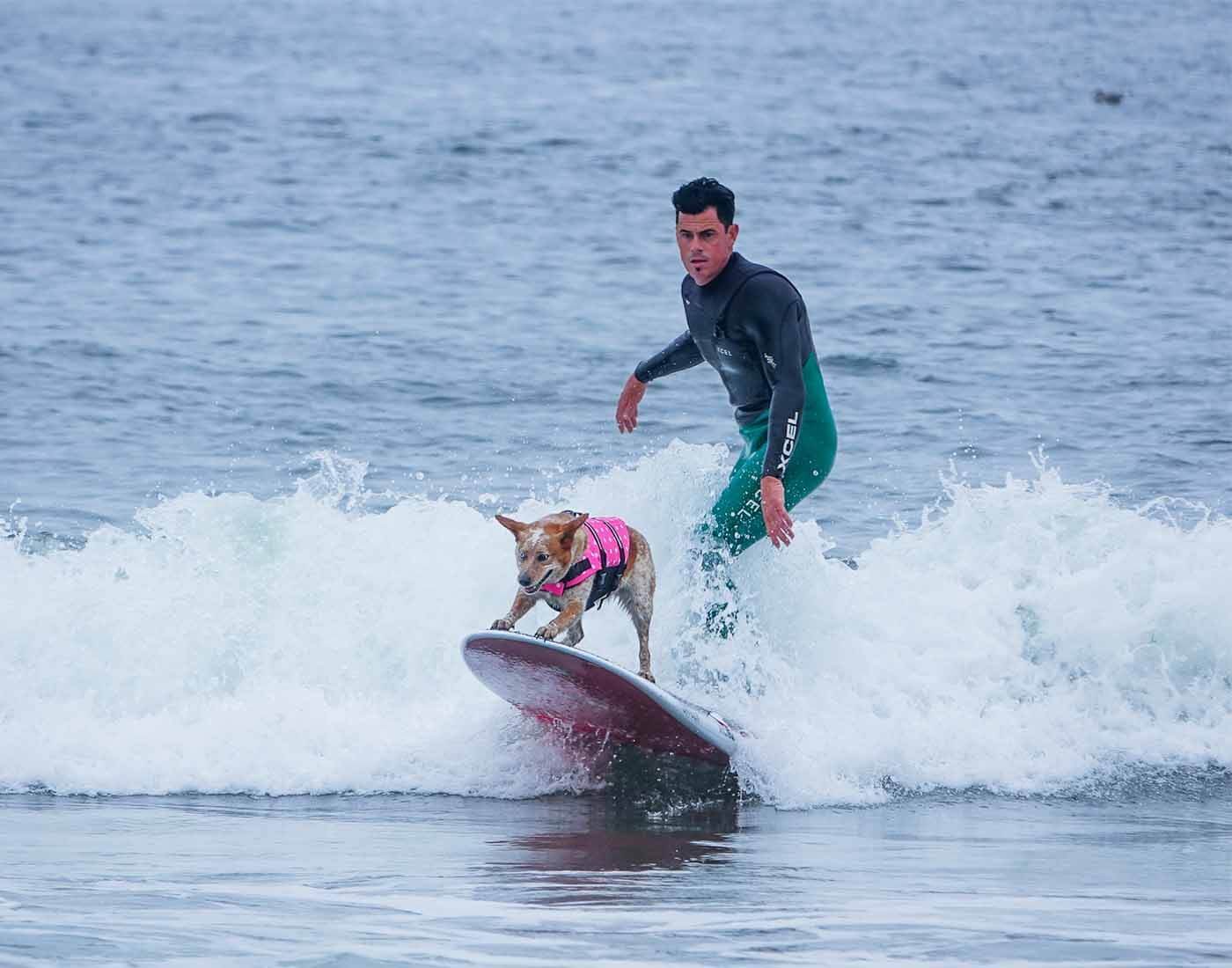 Dog surfing is a fun and entertaining sport in which dogs are properly trained so that they can surf on various surfing boards, bodyboards, skimming boards or by simply doing body surf. 
Dogs surf either individually or with their trainees on surfing boards or bodyboards.
It's a popular sport, enjoyed by a massive count of the audience and has a nice TRP for its broadcast. The dog surfing competitions were documented for the first time in the 1920s in the United States. 
The main aim of the sport is to bring entertainment and broadcast the adventurous side of dogs with surfing boards. The participating dogs tend to balance themselves properly over the surfing boards on high and vigorous waves. 
These dogs have to give their best and try not to fall from their designated boards. They have to perform their best skills and balance throughout the round to earn points from the judges. 
The dog participant with the highest score wins the event.