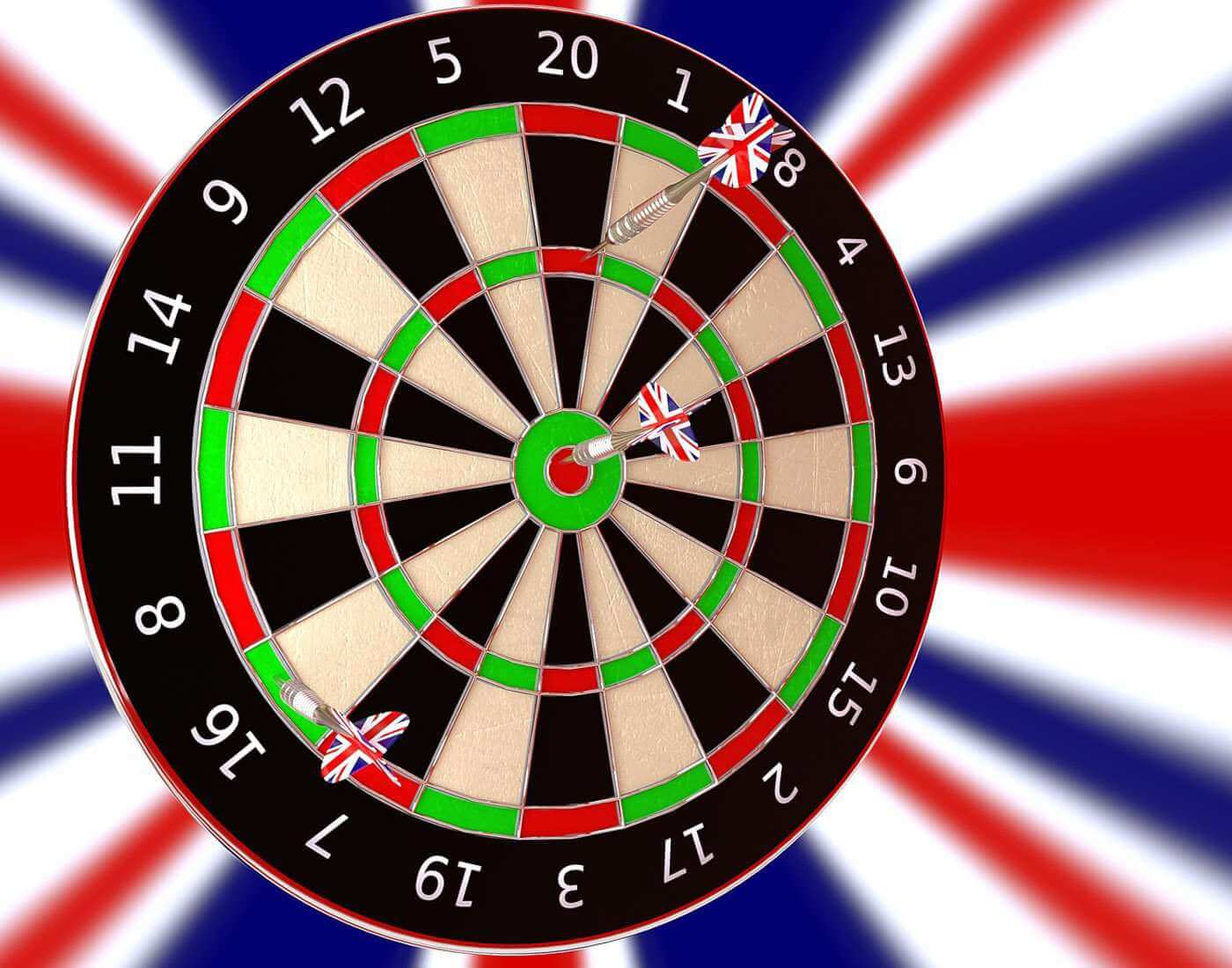 Darts is a throwing sport in which small missiles known as darts are thrown at a dartboard which usually is circular in shape and is affixed to a wall. Darts is both a professional competitive sport as well as a traditional pub game.
Darts were earlier used in warfare in ancient history; skirmishers used darts of different sizes, much similar to tiny javelins. It was the practice that developed this game into the game of skill. The old name of the dartboard is "butt" which comes from the French word 'but' meaning "target," and may have its origins in the cross-section of a tree. There is a conjecture that this game has been evolved among the soldiers throwing short, small arrows at the bottom of a cask or the bottom of tree trunks.
Today the sport is mostly played in Britain and Ireland, across the Commonwealth, the Netherlands, The United States, Scandinavian countries and elsewhere.
World Darts Federation is the global governing body of the sport that organizes tournaments for the game. PDC and BDO are the two other bodies from the United Kingdom that operates under WDF and conduct separate competitions under their federations for darts.
Updated On : 02 Aug, 2021
*
We crave for more modifications and accuracy. Help us do that with your valuable
feedback
. No responsibility is taken for the authentication of the data.
What do you think about the above article?