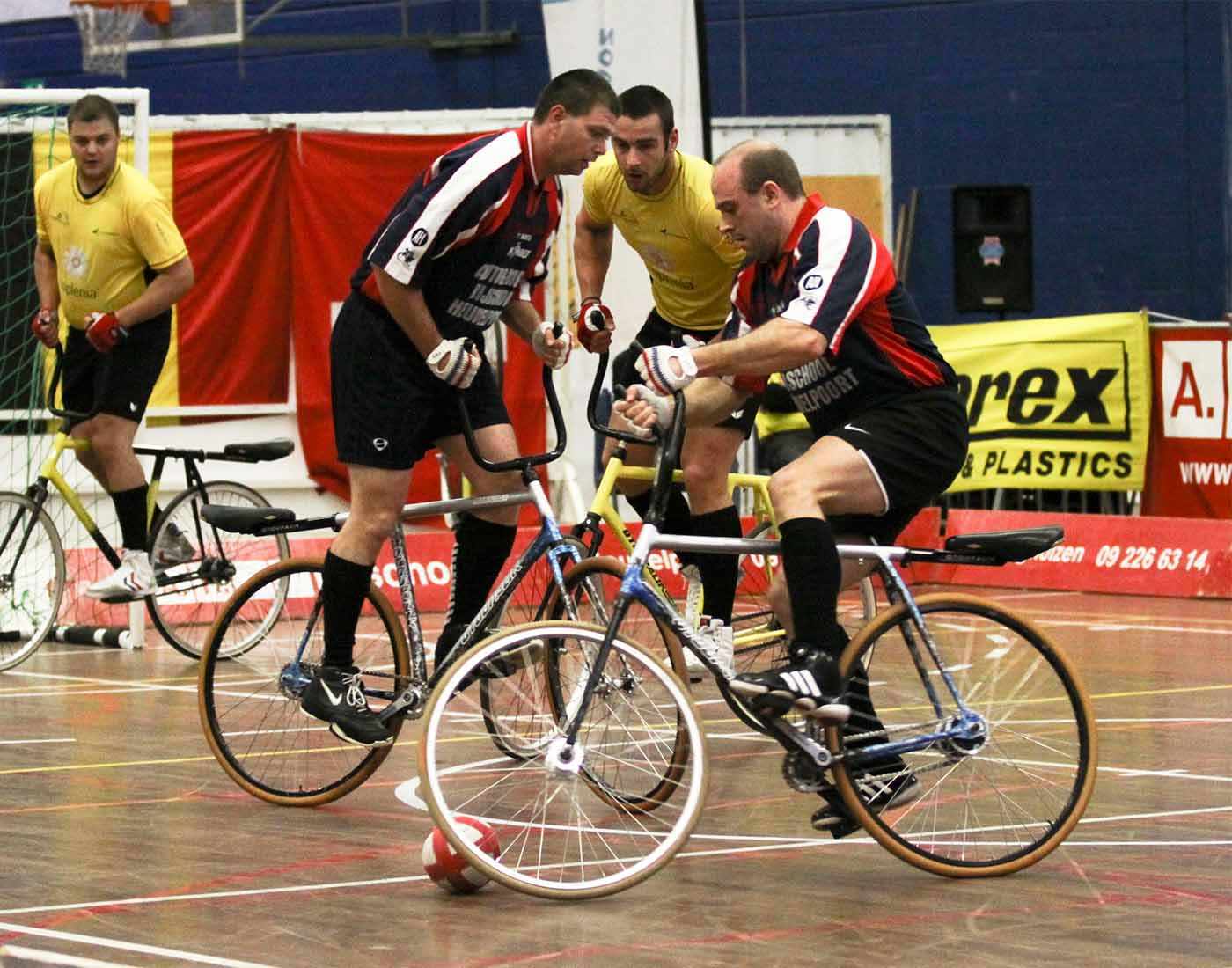 Cycle ball is also regarded as the 'Radball' and is similar to the regular association football but played on bicycles. The sport holds its root in Germany but is much popular in many European countries as well as in Japan. The sport can be performed on any court, whether indoor or outdoor. 
Today, various clubs across the world participate in international level competitions annually. The UCI Indoor Cycling World Championship is the major international competition held every year. Cycle Ball World Cup is another major event of the sport. 
It is a hybrid of bicycling and football. Two teams, each generally consisting of two players go against each other. Both the players try to hit their ball inside the net and score points. The team with maximum scores at the end tends to win the match. 
Updated On : 02 Aug, 2021
*
We crave for more modifications and accuracy. Help us do that with your valuable
feedback
. No responsibility is taken for the authentication of the data.
What do you think about the above article?