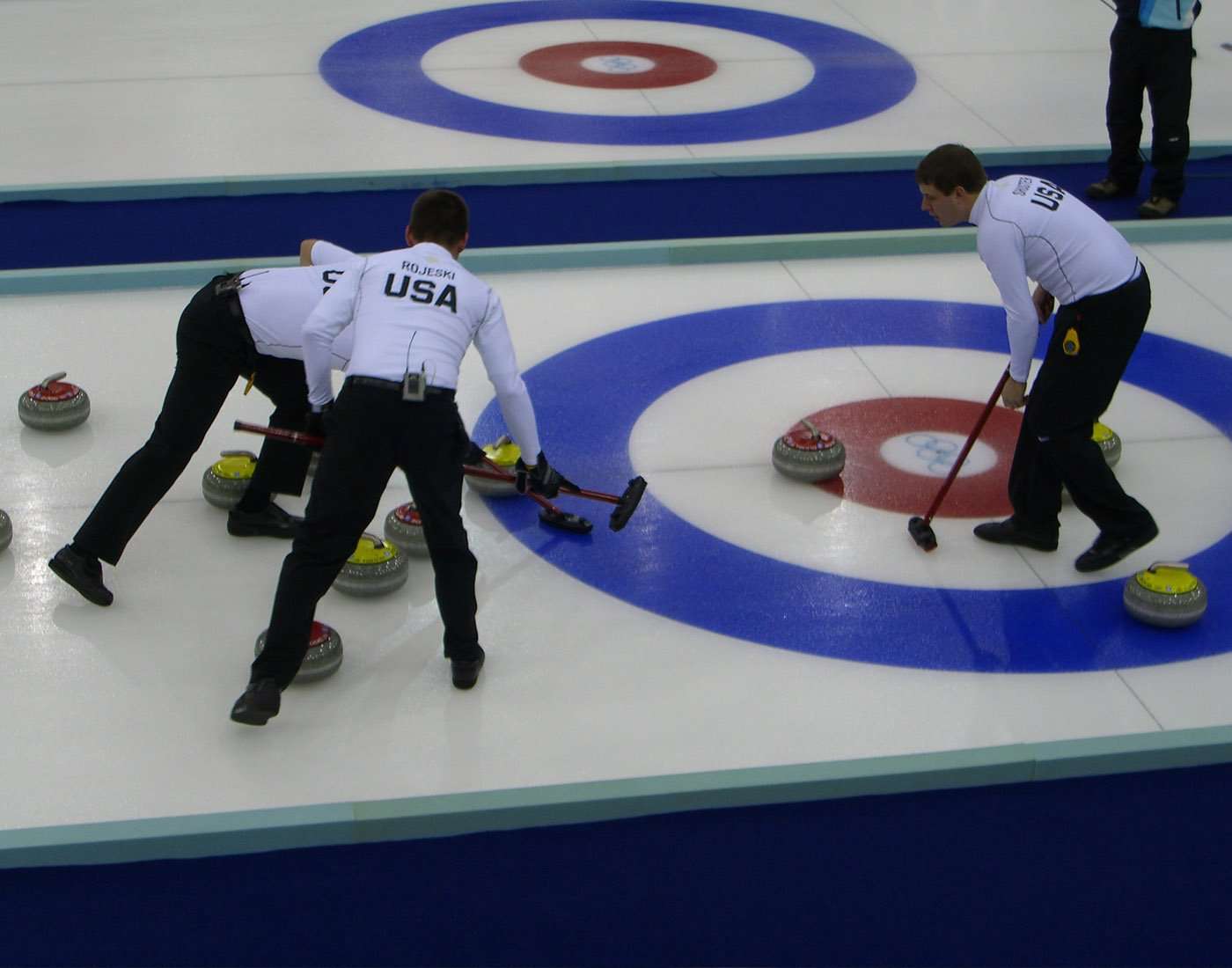 Curling is an ice sport and a game of skill, precision and accuracy. It is played between two teams of four players each in which the aim of a team is to place its stones closer to the tee (the center of the house) than the closest stone of the opposing team. It is believed that the sport was originated in Scotland in the 16th century as the paintings by a Flemish artist Pieter Bruegel portrayed a similar activity being played on frozen ponds.
The first rules of the game were drawn up in Scotland and adopted by the Grand Caledonian Club, formed in Edinburgh in 1838. In 1843, the club was renamed as the Royal Caledonian Curling Club (RCCC) with the permission of Queen Victoria and is still known by that name. The first world championships of the sport were held in Edinburgh in 1959 for men only (1979 for women) and it became a regular sport of Winter Olympics since 1998 for both men and women.
To score more points than the opposing team by sliding the granite stones on the ice sheet so that they come to rest in the 12-foot circle called the "house" and as close as possible to the tee.