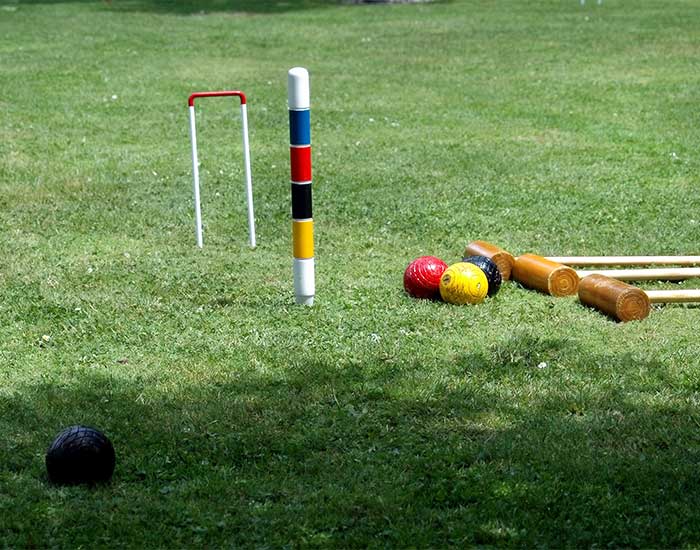 Croquet is a mind sport which involves hitting wooden or plastic balls with a mallet through hoops (also known as wickets in the US) embedded in the grass playing area, which is usually a well-manicured lawn approx. the size of two tennis courts. The game is basically played by two sides, made up of either single players or two teams of two players. Each of the sides has two balls: one blue and black, the other red and yellow which must pass through six hoops twice in the correct order and direction, and then hit the central peg. The winner is the first player/team to hit a centrally located pole.
The sport is believed to be originated in Ireland in the 1830s, later spreading to Great Britain where it quickly grew in popularity and was included in the 1900 Summer Olympics.
Croquet is a tactical game in which players can sabotage their opponent's position while completing the course. There are many variants of the sport in which association croquet and golf croquet are most popular and are played in many countries around the world.
Updated On : 02 Aug, 2021
*
We crave for more modifications and accuracy. Help us do that with your valuable
feedback
. No responsibility is taken for the authentication of the data.
What do you think about the above article?