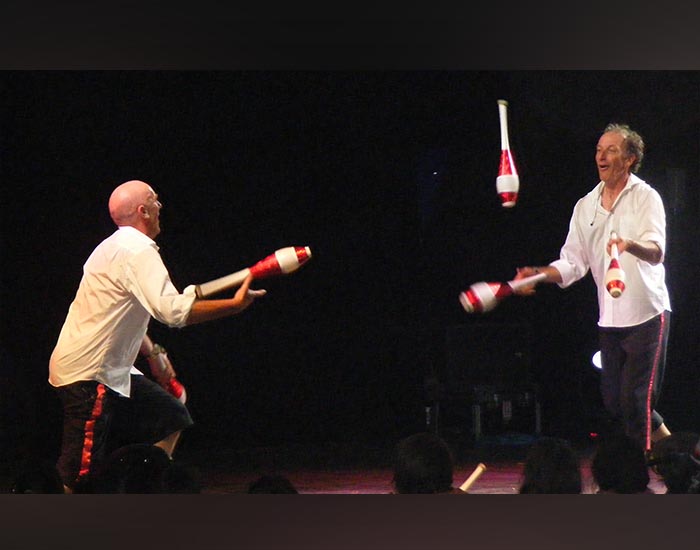 Combat juggling is a balancing sport in which three juggling clubs are juggled. These juggling clubs (pins, bottles) are the props that are used by the jugglers. The sport is widely popular in Europe and the United States. 
The European Juggling Convention is the major international competition of combat juggling. The World Juggling Federation is the highest governing body which manages all the major leagues and championships. The participants use various skills to continue their juggling so that they can trick their opponents and win the battle.
The objective of the sport is to juggle the props such as three clubs or pins continuously without dropping it and try to defeat the opponent. The participants target to interfere with the opposing players so that they may drop their props and eventually win the match by balancing their own clubs. The tricks performed by the players to win the match includes -
Heading up straight to the novice players so that they can get confused and lose their balance
Juggling in non-uniform pace, in which the players throw on clubs high and then use that time to juggle other clubs
Trying to interfere with other players fairly to distract them but not to hurt them
Snatch the opponent's club so that they can continue playing with the same club or throw their club and use the opponent's club
Updated On : 02 Aug, 2021
*
We crave for more modifications and accuracy. Help us do that with your valuable
feedback
. No responsibility is taken for the authentication of the data.
What do you think about the above article?