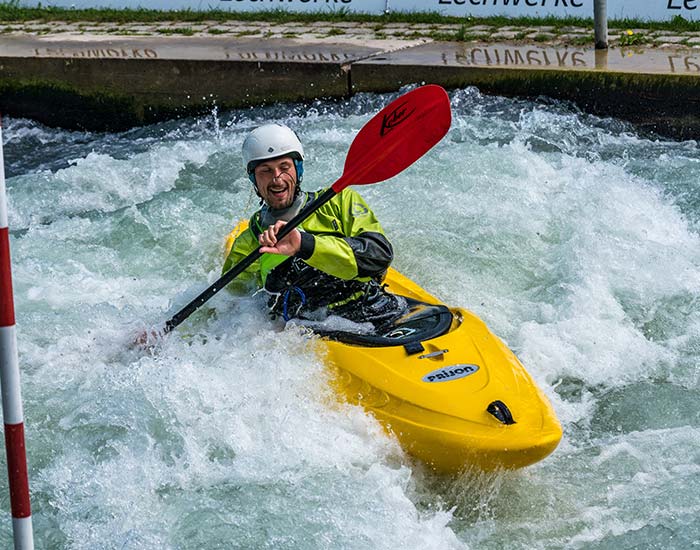 Whitewater Canoe Slalom is a competitive sport governed by the International Canoe Federation. It is performed with the motive to travel a canoe or kayak through a course of hanging upstream or downstream gates on river rapids in the fastest time possible. The discipline is also the part of the Summer Olympics and is referred as the Canoe/Kayak Slalom by the International Olympic Committee (IOC). Whitewater slalom racing emerged in Europe in the early 1900s, whereas, the first World Championships were held in 1949 in Switzerland.
To complete the course within the minimum possible time.
Updated On : 02 Aug, 2021
*
We crave for more modifications and accuracy. Help us do that with your valuable
feedback
. No responsibility is taken for the authentication of the data.
What do you think about the above article?