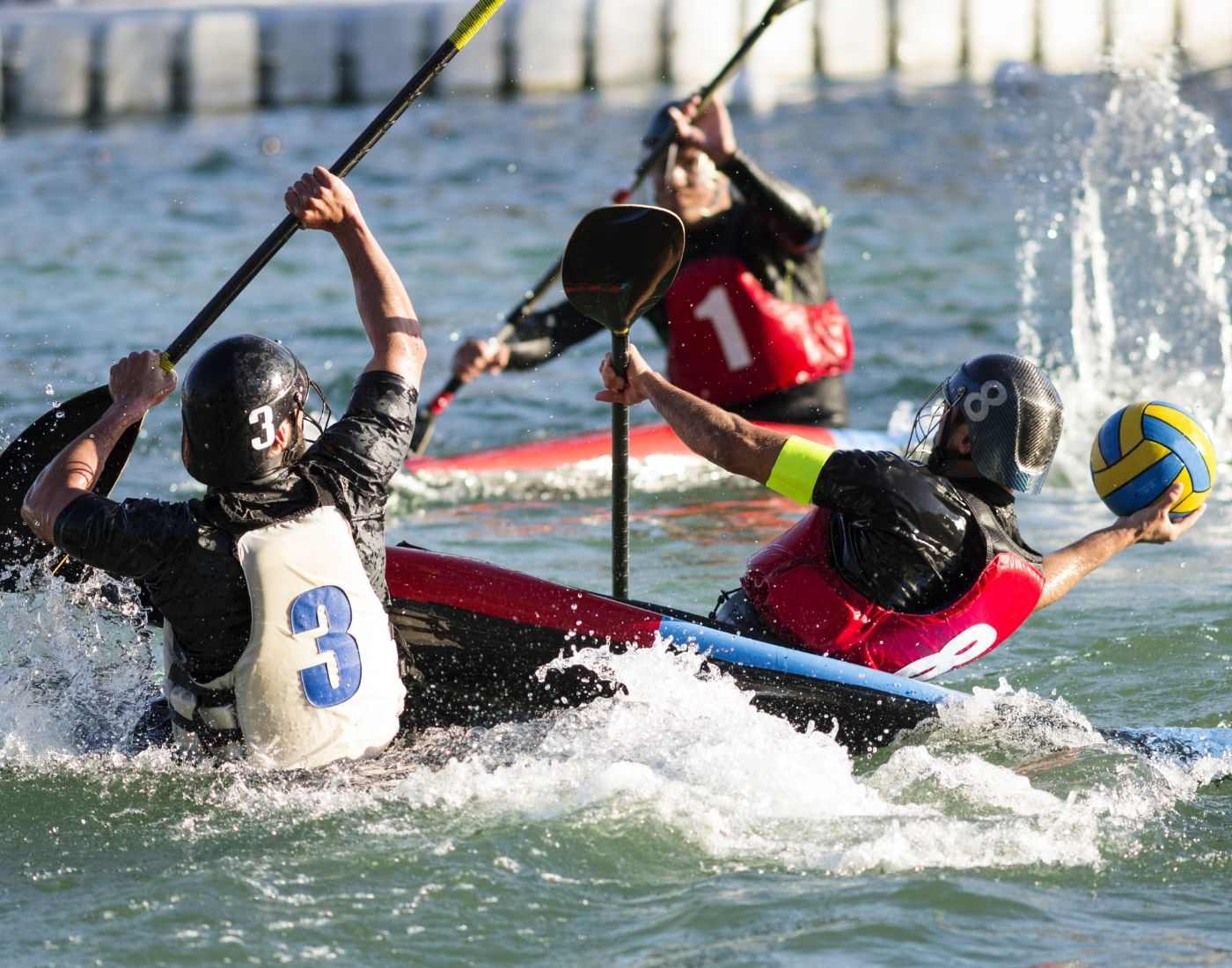 Canoe Polo is a competitive sport played on canoes or kayaks by two teams each of five players each. It is played on a rectangular pitch that can be open water or a swimming pool and requires great strength and teamwork. The ball used in canoe polo is the same that is used in water polo and is controlled by a hand or a paddle. The canoe ball games have been played since the beginning of the 19th Century in many parts of Great Britain, and its early forms are said to have been played in the United States and Europe as well. The first national championships of the sport was held in England, but the International Canoe Federation (ICF) published its first set of rules of the discipline in 1986 after which the sport was demonstrated at the canoe world championships in Duisburg Germany.
The aim of both the teams is to outscore their opponent.
Updated On : 02 Aug, 2021
*
We crave for more modifications and accuracy. Help us do that with your valuable
feedback
. No responsibility is taken for the authentication of the data.
What do you think about the above article?